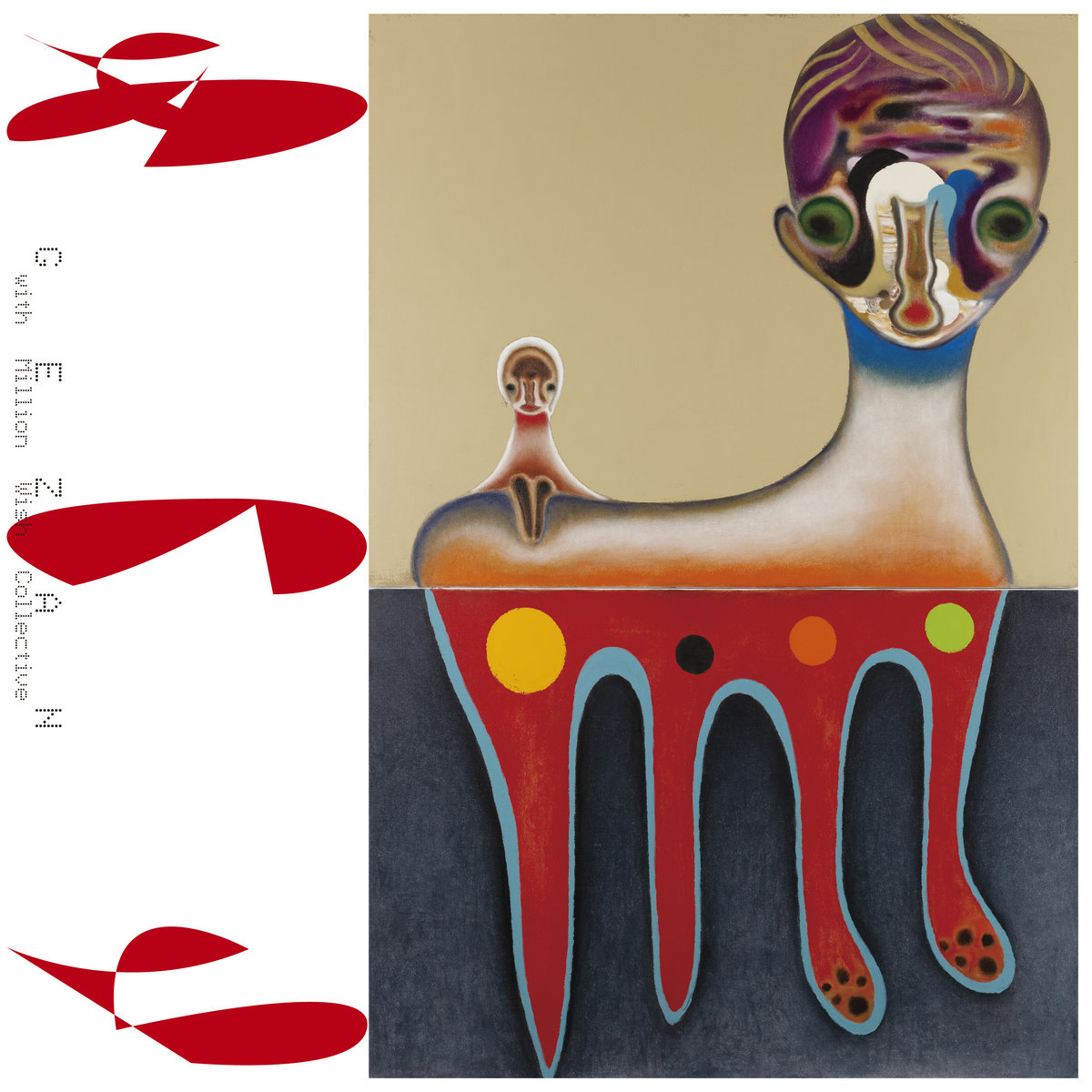 Band: GEZAN with Million Wish Collective | Album: 「あのち」| Genre: Art punk, Experimental Rock | Year: 2023
From: Tokyo, Japan | Label: 13th Records
For fans of: Squid, Frank Zappa, black midi
Japan often gets stereotyped as having a lot of bizarre media. We've all seen those clips of insane Japanese game shows. I've never been to Japan, so I can't personally vouch for the country, but I've got a feeling that's an unfair, unrepresentative slice of their media landscape. I've heard enough dull Japanese jazz-rock to be confident they've got their own anodyne TV shows. However, sometimes that reputation for weirdness is warranted. Those insane game shows do exist, after all. And musically, it was Japan that revitalized zeuhl in the 1990s. The latest release from GEZAN falls firmly into that tradition of strangeness.
「あのち」("Anochi") is a striking record. It's distinctive in its sound, and I somewhat struggled when thinking up artists for the "For fans of" section of the header. This album contains a dizzying blend of punk, prog, jazz, art rock and more. It touches on an impressive number of genres while also maintaining a sense of purpose about itself.
After the brief, droning bagpipe-and-narration intro of "(い)のちの一つ前のはなし" ("(I) The Story of the One before Life"), "誅犬" ("Killing Dog") has some odd chanting and a vaguely jazzy, post-rock-y haze to its opening moments. A rumbling, rolling rhythm eventually settles in, and a biting guitar line leads the way. The vocal melody is infectious, and dashes of new wave and ska are evident in the guitarwork. Occasional bursts of brass add a rich warmth to this otherwise-anxious track.
"もう俺らは我慢できない" ("We Can't Stand It Anymore") also features a chanting crowd, but the guitar here is fuzzier and more abstract. A woozy trumpet wobbles beneath it all. The sense of urgency is palpable here, and the band's punk influences pay dividends. It's powerful but artful and daring. This song's second half features a more menacing atmosphere. The guitars and drums are still jittery, but the vocals here are deeper and more methodical.
GEZAN again utilizes multilayered vocals effectively in the opening of "We All Fall". The rhythm is wonky and uneven, and the overall mood is disorienting. Flashes of black metal crop up here and there.
"TOKYO DUB STORY" sees the band delve headfirst into avant-garde arrangements. Bobby McFerrin-style backing vocals support dialogue snippets and tape effects. It serves as an effective intro to the dreamy atmosphere of "萃点" ("Point"). It still has GEZAN's usual dense arrangements and raw energy, but this is one of the gentler, more accessible moments. This song's intensity builds gradually. By the end, the soaring melody, dense backing vocals, buzzing bass, and understated-but-propulsive drumming have pushed this song to a satisfying climax.
The bagpipes of this album's intro return on "We Were the World", along with a distinctive, tribal drum pattern. This is one of the mellower points on the album, and a folky looseness runs through it.
Pop influences come to the fore on "Third Summer of Love". The track is warm and jazzy, but at points it is just a bit poppier than I tend to like. It's also one of the less-busy tracks on the album, and I do like that the music has some room to breathe here.
"JUST LOVE" is the longest song on Anochi. Bagpipes again make an appearance, and some of the melodic ideas from earlier in the album are revisited. Once the track really gets going, it's highly energetic. The guitar is jumpy, and the drums roll along incessantly. However, this song doesn't need to be six minutes long. There are some good ideas here, but it could have been trimmed down.
Anochi ends on "リンダリリンダ" ("Linda Linda"). It's got a lazy opening of trumpet, simple percussion, and clean guitar. The song maintains this laid-back mood, and this stripped-down atmosphere puts the vocals front-and-center. However, the melody isn't particularly memorable, and I don't speak Japanese. It's an alright song, and I can get the idea they were going for by making this the closer, but it doesn't quite land for me.
On the whole, Anochi is a very strong album. It flags a bit near the end, but it more than makes up for that elsewhere. There are lots of bold compositional choices, and I really enjoy a lot of the dense arrangements. If you're into the weirder end of post-punk, you should probably give this a spin.
Score: 81/100