Band: Grorr | Album: Ddulden's Last Flight | Genre: Progressive rock, Progressive metal | Bandcamp
Grorr are clearly trying to conjure up vaguely "Eastern" aesthetics on this album. The band's logo evokes Chinese seals, and the album art draws from Chinese and Japanese styles. This continues in the music, though the influences are muddled and slapdash. The opening track is mostly scene-setting, but it give the listener musical whiplash by swirling together the entire continent of Asia. It's got throat singing (from Mongolia and southern Siberia), sitars and tablas (from the Indian subcontinent), and the melodies are stereotypically "Chinese." (Instruments which sound like guzhengs and erhus can be heard later on the album.) Moving beyond this mish-mash, Ddulden's Last Flight is an alright album. The metal is melodic, and there are some inventive riffs. I'm especially impressed with the textures and timbres deployed here. After a while, though, the Oriental instrumentation becomes distracting. I absolutely hated the sitar by album's end. And that's unfortunate because Grorr demonstrated that they've got a creative vision and that they're capable of composing some strong cuts. Ultimately, this record's overbearing and half-baked Asiatic flare is what does it in. I really wish they would have toned it down a bit, or at least shown a bit more geographic restraint.
Score: 58/100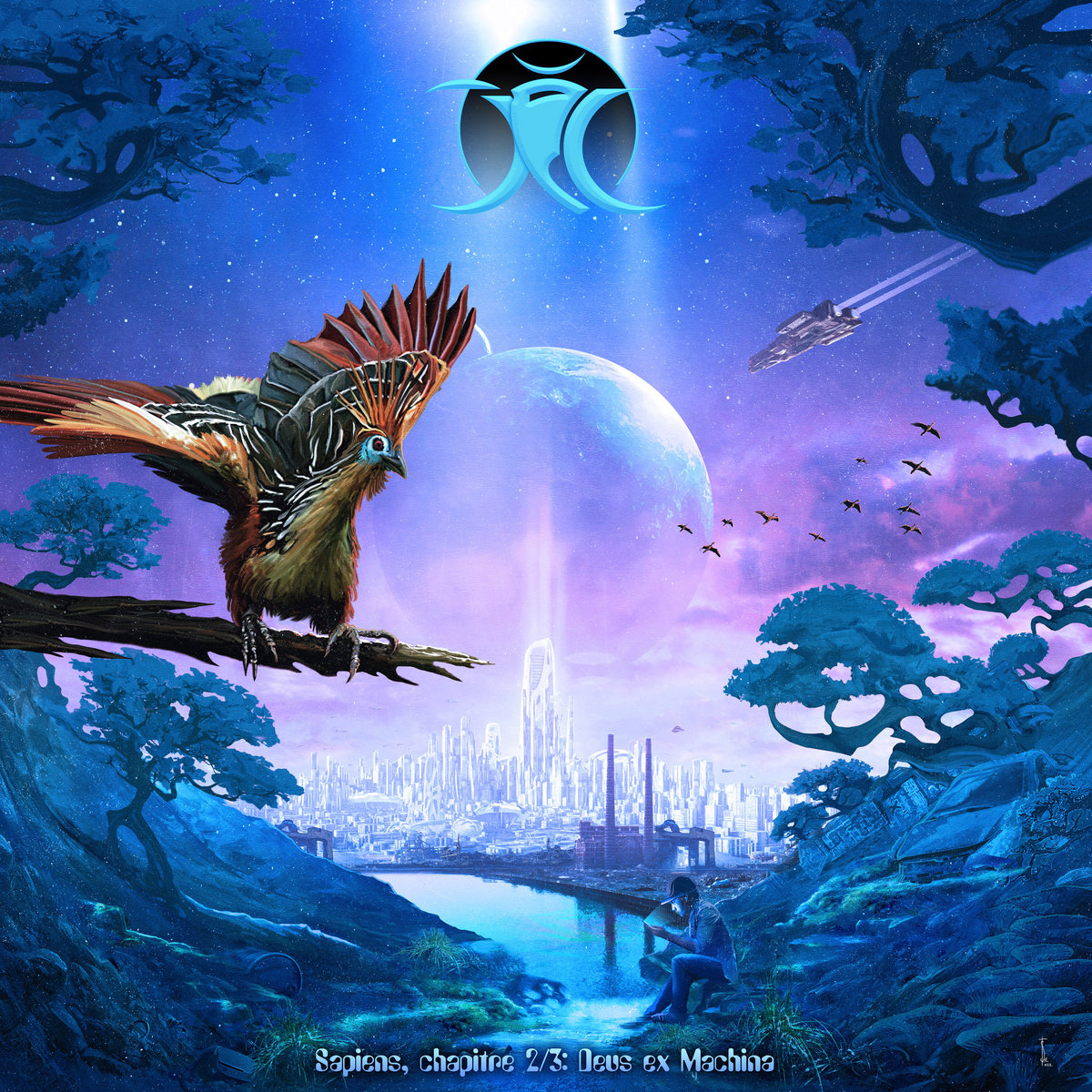 Artist: Jean Pierre Louveton (JPL) | Album: Sapiens – chaptire 2/3: Deus ex Machina | Genre: Progressive rock, Progressive metal, Jazz-fusion | Bandcamp
When I saw JPL is the leader of the band Nemo, I didn't get my hopes up. Nemo is an alright act, but I classify them in the same group Spock's Beard and other schlocky, overblown retro-prog acts. Thankfully, this album wound up being a pleasant surprise. Sapiens is a bit more metallic than Nemo's usual fare, and while there's plenty of pomp and show-off-y instrumental moments, it mostly avoids needless indulgence. Jazzy touches are present throughout, and the overall bloat is minimal.
Score: 75/100
Continue reading

"Odds & Ends: April 5, 2021"