Band: Ahasver | Album:Causa Sui | Genre: Progressive metal, Post-metal | Bandcamp
This band reminds me a lot of Gojira. It's sludgy, groovy metal with a powerful but unhurried pulse. There are some strong vocal melodies on here, and the songs each make an impression without overstaying their welcome. Neat riffs are sprinkled in, too. However, there's nothing particularly noteworthy or unique about this release. If you're in the mood for some solid post-sludge, this ain't a bad place to turn, but it's nothing genre-defying.
Score: 68/100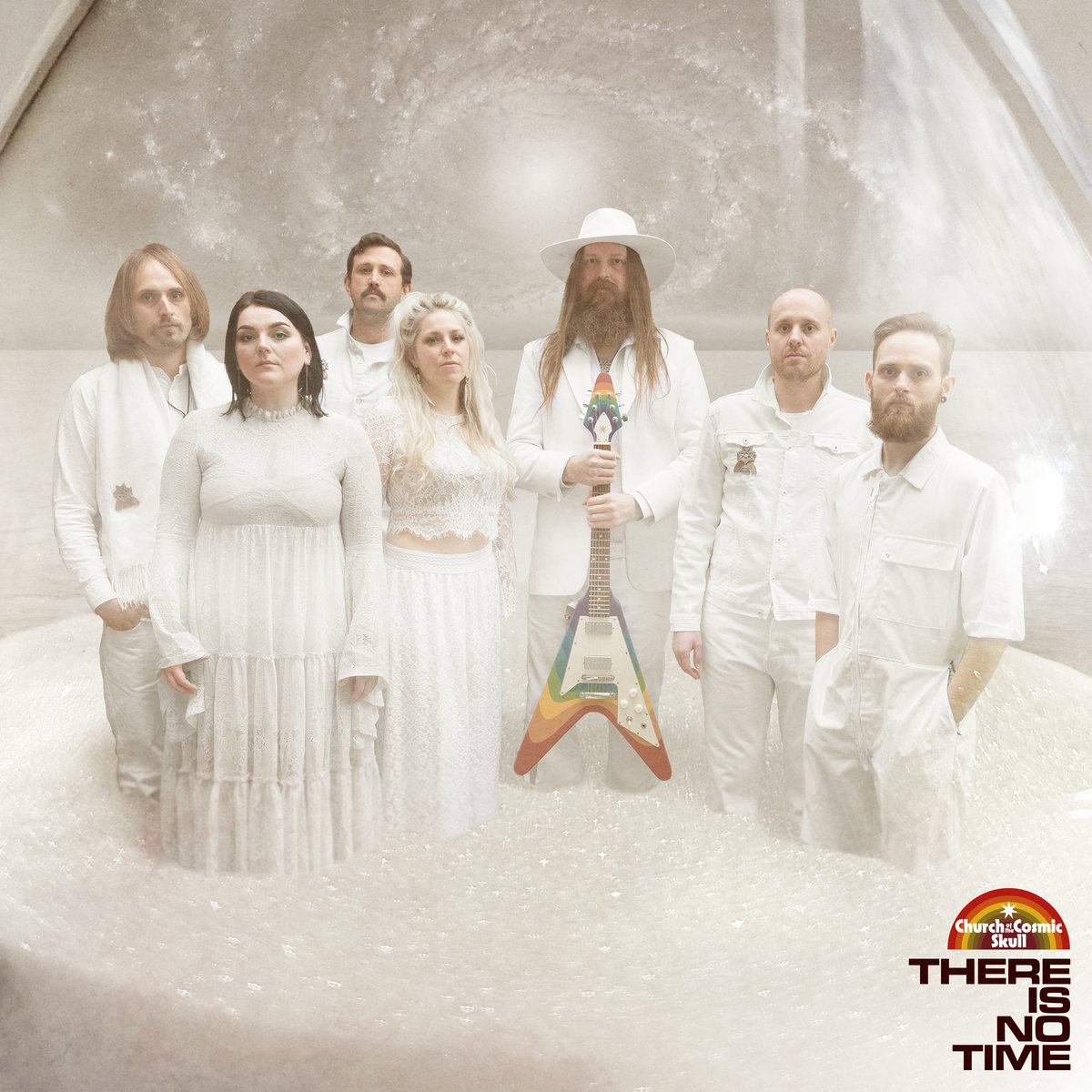 Band: Church of the Cosmic Skull | Album: There Is No Time | Genre: Psychedelic rock | Bandcamp
CotCS is a band that cultivates an odd image. Between their all-white clothing and referring to themselves as "Brother" and "Sister," they obviously lean into a cult-y vibe. The music, though, is melodic, catchy, and dramatic psychedelic rock. Vocal melodies are a key component of their music, and all seven members contribute their individual voices to the overall sound. This blend makes for rich, lush passages that contain many overlapping layers of vocals; and I am a sucker for complex vocal arrangements. The music skirts along the edges of dark and light, alternatingly hopeful and anxious. This release is CotCS's best album to date, featuring a diverse, dynamic array of songs.
Score: 80/100
Continue reading

"Odds & Ends: October 3, 2022"