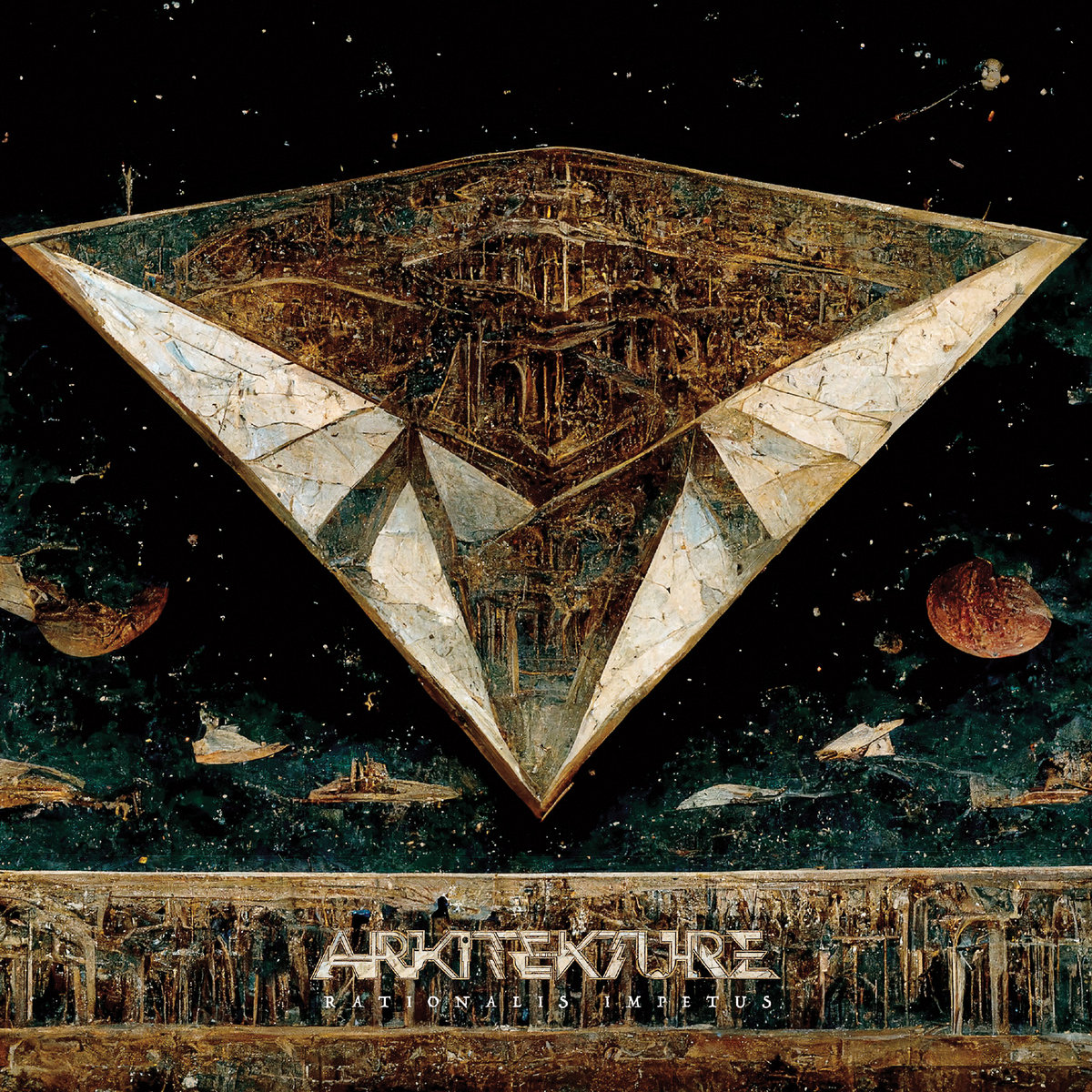 Band: Arkitekture | Album: Rationalis Impetus | Genre: Progressive rock | Bandcamp
Arkitekture is a South Korean progressive rock band that plays a lush variety of progressive rock augmented by strings, winds, and reeds. Jazz, classical, and chamber music influences are prominent across this instrumental album. The individual tracks are well-constructed and full of powerful, emotive playing. If you're looking for something grand and dramatic, this one is for you.
Score: 88/100
Band: Entropia | Album: Total | Genre: Progressive metal, Black metal | Bandcamp
Entropia's new album is full of icy, biting riffs. The guitar passages are intricately layered and full of irregular rhythms. They're often repeated in a krautrock-like way as minor changes accumulate. Though they're hardly the focus, I love the way keyboards are deployed on this album; they add drama and depth whenever they're included. The 15-minute title track includes some nice flavors of post-metal here and there. This is a really exciting record, and if you're into acts like Oranssi Pazuzu or Inter Arma, I would especially strongly recommend this release.
Score: 90/100
Continue reading

"Odds & Ends: May 1, 2023"