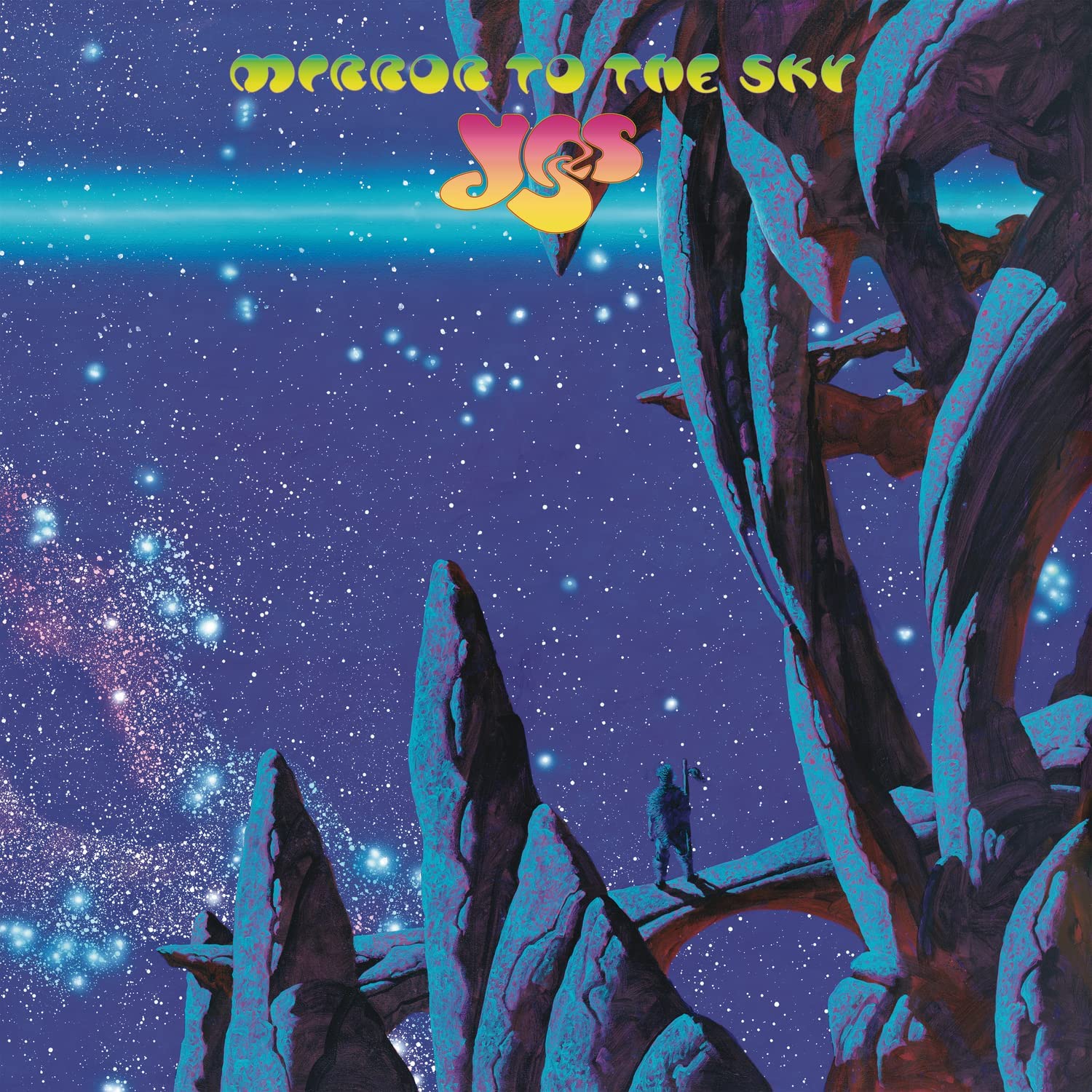 Band: Yes | Album: Mirror to the Sky | Genre: Progressive rock | Year: 2023
From: London, UK | Label: InsideOut Music
About a year-and-a-half after their dull-as-dirt twenty-second studio album, The Quest, Yes has returned with a new release. At times, I question whether or not this band really is "Yes," though. They're a bit like the Ship of Theseus at this point. Jon Anderson was booted from the band in 2008, following a severe asthma attack. Chris Squire was the last remaining of the original members in the band, and he passed away in 2015. Then last year, Alan White, the band's drummer since 1973, also passed away. Steve Howe's still with the band, though he did have a 16-year absence from the band from 1981-1997. Keyboardist Geoff Downes was briefly in Yes in the early '80s before returning in 2011. And Bassist Billy Sherwood was a longtime friend of Squire's who has collaborated with the band since the mid-90s. My distaste for vocalist Jon Davison should be evident from my last Yes review.
Philosophical conundrums aside, I haven't been shy about dragging big-name acts through the mud when they put out a bad record. The Quest was terrible, and I mentioned that I liked Heaven and Earth even less in that review. I'm not a fan of The Zealot Gene, and I gave RökFlöte a lukewarm rating. (And that RökFlöte review prompted someone to send me a downright apoplectic email full of typos and shoddy reasoning. It really was funny how bent out of shape that person got.) I'm both looking forward to and dreading my eventual Dream Theater Deep Dive; if you think I went hard on The Wall's sophomoric storytelling, just wait 'til I talk about The Astonishing!
I went into this record with low expectations. The members of Yes seem to have simply gotten kinda lame in their old age. I was not particularly impressed with the first single, and the fact that this is another of those stupid disc-and-a-half money-grab releases also didn't do much to give me hope. Despite all that, I wound up being pleasantly surprised. Mirror to the Sky is Yes's best album since Magnification, and I'm willing to unambiguously call this album good. Not great, but good.
Continue reading

"Album Review: Yes – Mirror to the Sky"