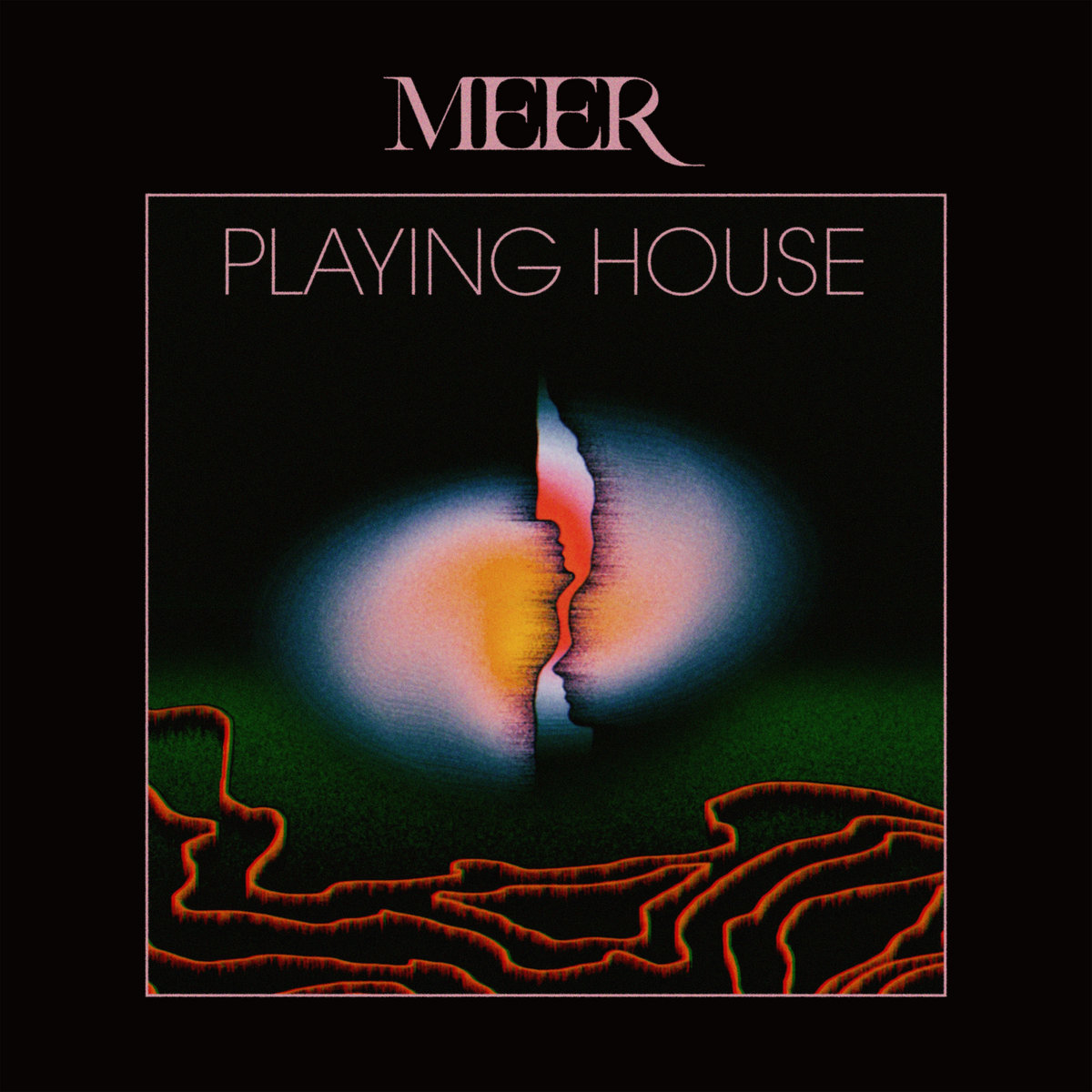 Band: Meer | Album:  Playing House | Genre: Progressive rock, Art pop | Year: 2021
From: Hamar, Norway | Label: Karisma Records
For fans of: Bent Knee, Phideaux, iamthemorning
Over the last two decades, Scandinavia has become one of the most prolific producers of prog in the world. Big-name acts (by prog standards) like Wobbler, Opeth, and Beardfish have made huge waves in the scene. Meer, a Norwegian octet, continues in this trend, blending complex compositions and arrangements with accessible, catchy pop tendencies (another Scandinavian tradition, which I'm considerably less fond of).
The eleven songs on Meer's sophomore album, Playing House, show intense structural ambition. The music is densely layered, and the band utilizes dynamics to great effect.
The album opens with "Picking Up the Pieces". It begins unassumingly enough, with piano acting as the lead, until guitar and strings burst forth. The drama is balanced with more delicate passages led by pizzicato strings and gentle vocals. This piece often begins to feel hopeful as the music swells, only to have it undercut by an unexpected chord change. The closing instrumental barrage is a fantastic ending; this track sets the tone for the rest of Playing House.
"Beehive" immediately brings strings to the forefront. Groaning cellos provide an anxious backdrop to the verses. Swelling synths in the pre-chorus and an infectious melody make this a standout track. The tension between restraint and bombast is utilized wonderfully.
"All At Sea" dials down the intensity, leaning into the band's chamber music and classical influences. Chamber music isn't really my thing, but if you're a fan of Russian duo iamthemorning, you'll probably like this. This track verges on skippable, but it closes strong. "Song Of Us" is more rock-oriented, but it's another cut I'm less than wild about. It borders on feeling churchy.
The plucking strings which open "Child" have a fitting playfulness about them, and the folky vocal melody meshes quite well with them. This song has a very gradual build, but it doesn't feel drawn out. It's a slow ascent which feels earned and rewarding.
Empty space gets its turn as a musical tool in "You Were a Drum". Vocals are contrasted against minimalistic instrumentation, giving the words room to breathe. The hurried delivery and skittering percussion offer a sense of anxiousness which contrasts against the flowing string lines.
Sequenced synths give "Honey" a striking opening. Though promising, it takes a little too long to get going. The piano, guitar, and drums should have been brought in about 30 seconds earlier. The synthwave touches on this track are a welcome surprise amid Meer's usual pop, rock, and chamber backbone, but the second half drags on a bit longer than it needs to. This is followed by what is likely my least favorite track on the album. I can't put my finger on it, but there's just something about "Across the Ocean" which doesn't quite click with me. There's nothing egregious about it, but it just doesn't quite land.
Playing House has a strong closing stretch, though. "She Goes" is a bombastic, huge-sounding piece that features the band's best use of dynamic contrast. The quiet, subdued verses explode into piano-led glory during the chorus. In contrast, "Where Do We Go From Here" is a quiet, contemplative piece which acts as a nice counterbalance.
The album ends on its longest song, "Lay It Down". The piano-led verses swell dramatically toward the chorus, buoyed by ascendant synthesizers and strings. The chorus soars triumphantly, and it's one of the strongest moments on all of Playing House.
Overall, Playing House is a strong, varied record of highly-accessible prog-pop-rock. The band utilizes its eight-person membership well; it takes a lot of effort to sound as big as Meer do. Though the record does sag a bit in the middle, the stronger moments more than make up for it.
Score: 82/100