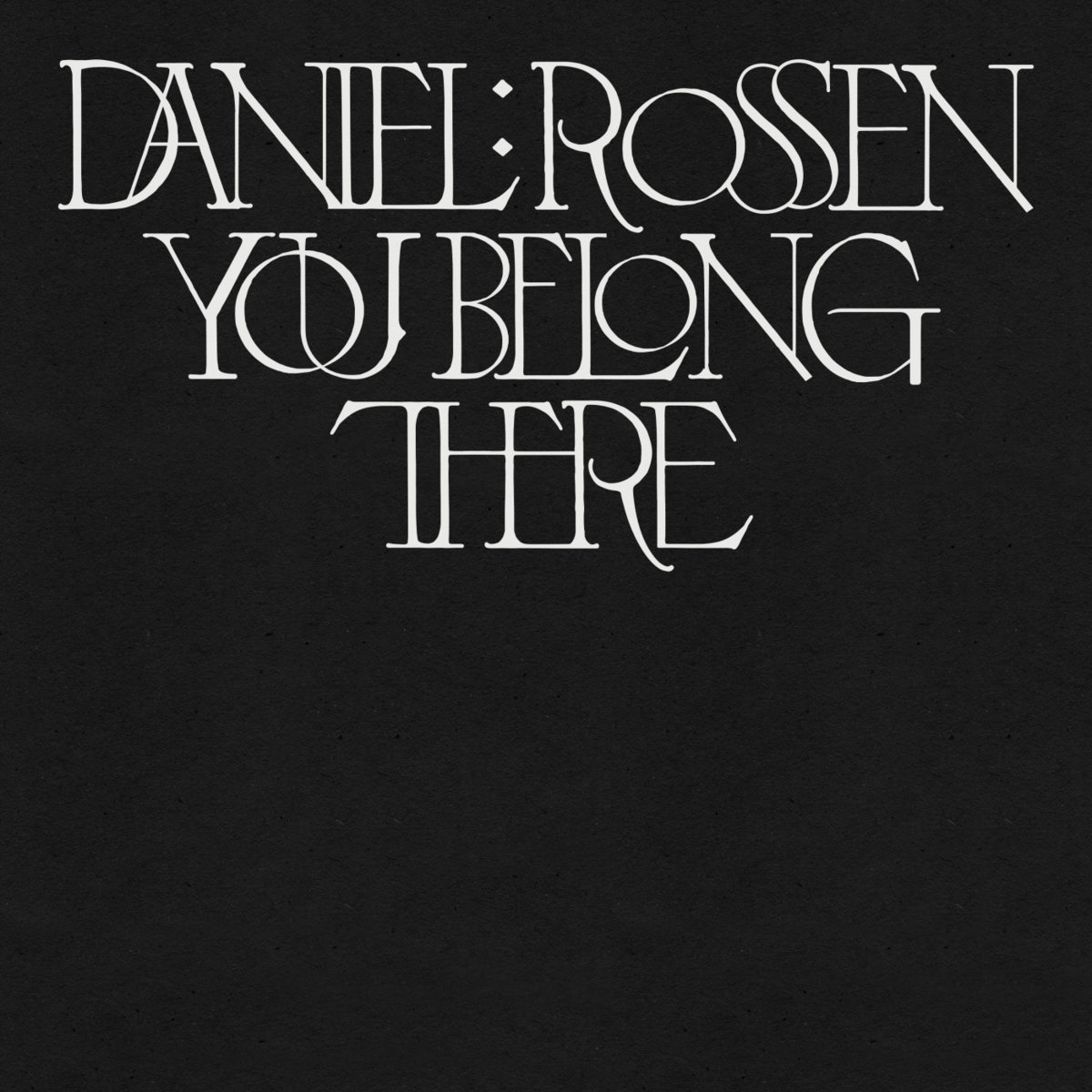 Artist: Daniel Rossen | Album:You Belong There | Genre: Progressive folk, Chamber folk | Year: 2022
From: Santa Fe, USA | Label: Warp Records
For fans of: Comus, Univers Zero, Jens Carelius
I will be the first person to admit I'm a bit out of my depth when it comes to folk music, especially of the one-guy-with-an-acoustic-guitar variety. It's normally not my sort of thing. I have repeatedly discussed my deemphasization of lyrics, so lyric-focused genres often fail to resonate with me. Every now and again, I'm able to find something in this field which I like. Such releases, though, always feature inventive, original music, which is what draws me in.
You Belong There is the first full-length solo release from Daniel Rossen, lead vocalist of the indie rock band Grizzly Bear. I listened to a bit of Grizzly Bear's output before writing this review, and there are certainly some common threads. This takes a much more somber and introspective route than the band's output, though, with the instrumentation being nearly entirely acoustic.
The album starts with the spare guitar chords and haunting string stabs of "It's a Passage". When the rhythm section finally comes fully in, there's a ramshackle flow, and the vocal arrangements add a nice bit of contrasting warmth.
The opening of "Shadow in the Frame" is bouncier, though still subdued. The guitarwork and Rossen's vocals remind me a lot of Jens Carelius, another prog-folk artist I'm fond of. The drumming is quite strong here, being deft, tactful, and subtle. This is followed by the short, gloomy title track. It opens with unsettling strings befitting a tense scene in a movie, and it rumbles along slowly. This piece provides more atmosphere than substance, but it fits in well to the album's flow.
"Unpeopled Space" slowly flutters awake with start-stop guitar arpeggi, gentle drumming, and soft vocals, but the verses have a sense of urgency to them. The rhythm is nervous, and Rossen's wavering voice adds to the tension. Spanish flavors are evident in the guitar throughout this song. Warmer passages with strings, reeds, and multilayered vocals are intercut. Flourishes of synthesizer (I think) and electric guitar add to the upward momentum.
"Celia" scales things back to Rossen's voice, guitar, and a gentle reed backing; and that backing gradually grows lusher through the runtime. Much like the title track, this piece does not stand on its own well, but it fits into the overall flow wonderfully.
The opening of "Tangle" is fittingly chaotic. Rapid piano runs and skittering drums lend a sense of twisting, twirling disorganization which also manages to feel masterfully orchestrated. In the second half, the song falls into an orderly march, and the subtle touch of organ adds tasteful depth.
"I'll Wait for Your Visit" is the album's longest song. Piano drives this piece along, and the bass gets a few moments high in the mix. Tension builds and resolves effortlessly, and Rossen's vocal performance is especially strong here. Speedy guitar runs and clattering drums become the focus in the last two minutes, further underscoring the always-present anxiety in this song.
Eerie, lightly-processed vocals and strings open "Keeper and Kin". Though this song takes a while to really get going, the aura of loneliness and creepiness makes it a worthwhile listen.
"The Last One" kicks off with some slight country tones, as well as the overall lightest feel so far. There is a sense of hopefulness to this song, and it recalls the best acoustic moments of classic prog acts, like Pink Floyd and Genesis.
You Belong There closes on "Repeat the Pattern". Reeds and strings are the star here. They make a lovely backing for Rossen's atypical guitar chords, and there's some playfulness to his cadence.
This album is outside my usual wheelhouse of synth-laden opuses and speedy, scouring metal. Despite that, the songs' careful, thoughtful constructions and slightly-askew playing make it a deeply interesting and rewarding listen.
Score: 86/100