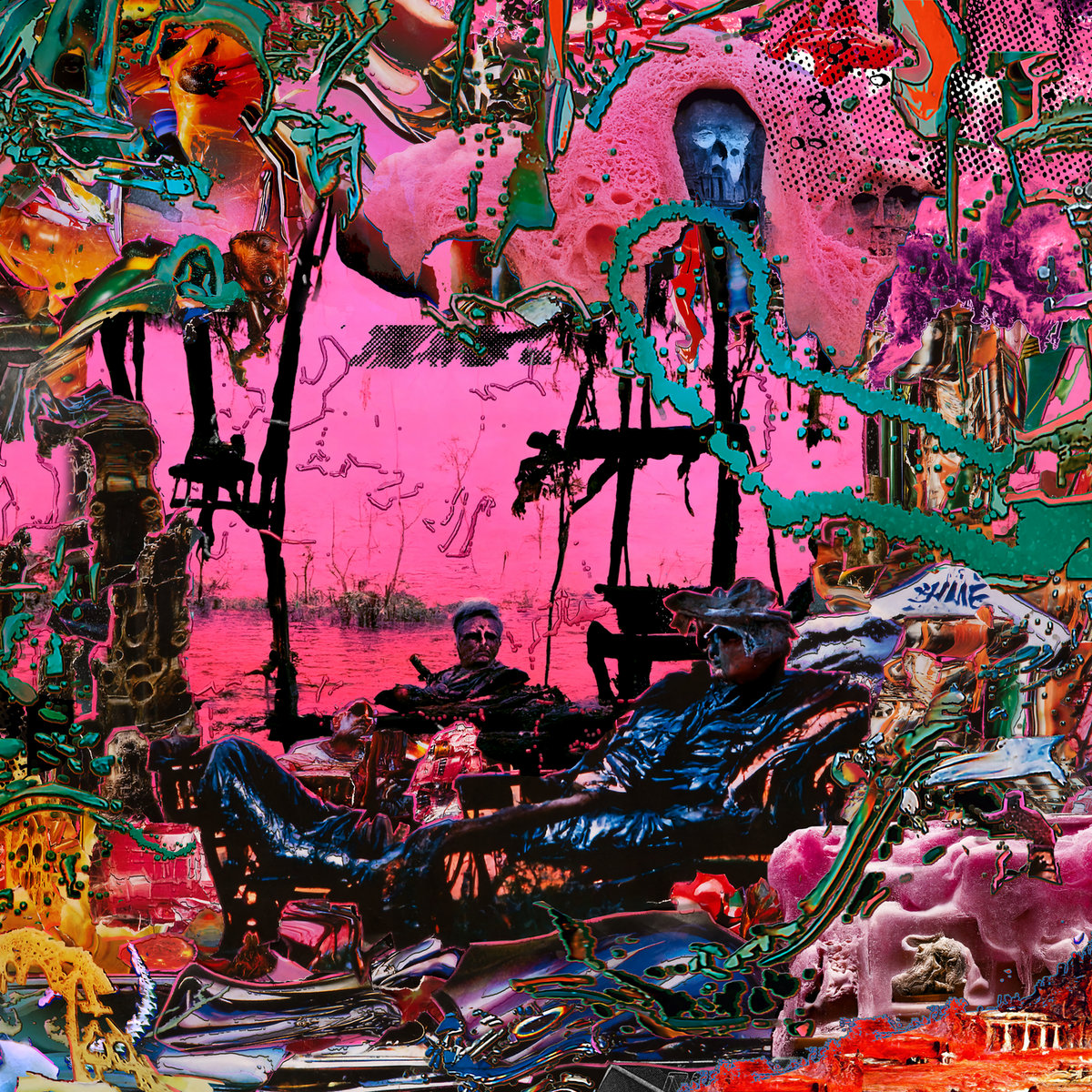 Band: black midi | Album:Hellfire | Genre: Avant-prog | Bandcamp
From: London, UK | Label: Rough Trade
For fans of: Frank Zappa, Magma, Cardiacs
Last year, black midi made a fairly big shift in their sound. They moved away from the post-punk sounds of their debut and instead dove headlong into progressive and avant-garde rock. Cavalcade is a fantastic record that brims with anxious energy, and Hellfire feels like a natural evolution.
The music on this record is powerful and befits its title perfectly. The band has described their new album as an "action film," and the songs here are exhilarating enough to match that description. The lyrics are action-packed as well, often presented as hellish or dystopian narratives. Tight riffs full of jazz and math-rock touches permeate this album alongside odder inclusions, like country and showtunes.
Hellfire starts on its title track, a frenetic 90 seconds of rambling vocals with a jazzy backing accompanied by the oppressive atmosphere of whirring dental drills. After this high-anxiety opener, a mock-sports announcer introduces the subdued opening of "Sugar/Tzu". This calm mood is soon broken by rapid, mathy guitar runs, and the last 30 seconds sees a bit of Spanish influence sneak into the fray.
Those Iberian flavors continue on "Eat Men Eat". Flamenco guitar and skittering percussion kick things off, and this song has a more gradual ascent than the preceding cut. In the more intense moments of this song, I get flashes of Of Montreal's prog album, Paralytic Stalks from the shouted, impassioned vocals.
"Welcome to Hell" was the first single off this album, and it took me a bit to warm up to it. In my option it works better in the flow of the album as a whole than as a standalone single. The guitar is spare, angular, and itchy. The lyrics speak of war and the misery of life in an army, and the big blasts of brass and strings do a great job at driving home a sense of doom. The final minute of the song sees black midi veer off into Cardiacs-style jazz-prog-punk. In sharp contrast, "Still" opens on laid-back country music, with floating pedal steel guitar and twinkling piano. Saxophone adds a nice textural element to this piece, and it provides some much-needed space to breathe amid black midi's usual insanity.
Following the brief, staticky interlude of "Halftime", "The Race Is About To Begin" is the longest song on the album. The opening is a bizarre mish-mash of the band's usual math-jazz intercut with elements of showtunes, particularly in the vocal melody. The whiplash of the transition to a quieter passage is enjoyable and disorienting in a good way. As the song progresses, the vocals are delivered at breakneck speed, becoming nearly indecipherable. The closing moments, though, are dreamy, slow, and floating.
"Dangerous Liaisons" keeps its jazz elements upfront. It maintains a calm atmosphere for most of its runtime, though there is some bombast in its second half. "The Defence" features more steel guitar, and there's an almost romantic feel to it. There are jazzy showtune elements in this song, as well.
Hellfire ends on "27 Questions", another sprawling, internally-diverse song. There's a plodding, foreboding feeling as the vocalist talks about a fugitive. Weird, honking, reedy organ and doomy guitar riffs add both oppressive weight and nervous jumpiness. The band deploys a very Canterbury-sounding organ tone at one point to create a brief snippet that would not be out of place on Soft Machine's Third. At the song's midpoint, it becomes weirdly upbeat, though sarcastically so in sharp contrast to the macabre questions being rattled off to the listener.
On Hellfire, black midi has further entrenched themselves in the world of avant-prog. This album is dense, weird, and eclectic. Despite so many disparate elements cohabitating, these sounds are not at odds with one another. In fact, everything fits together quite nicely.
Score: 93/100