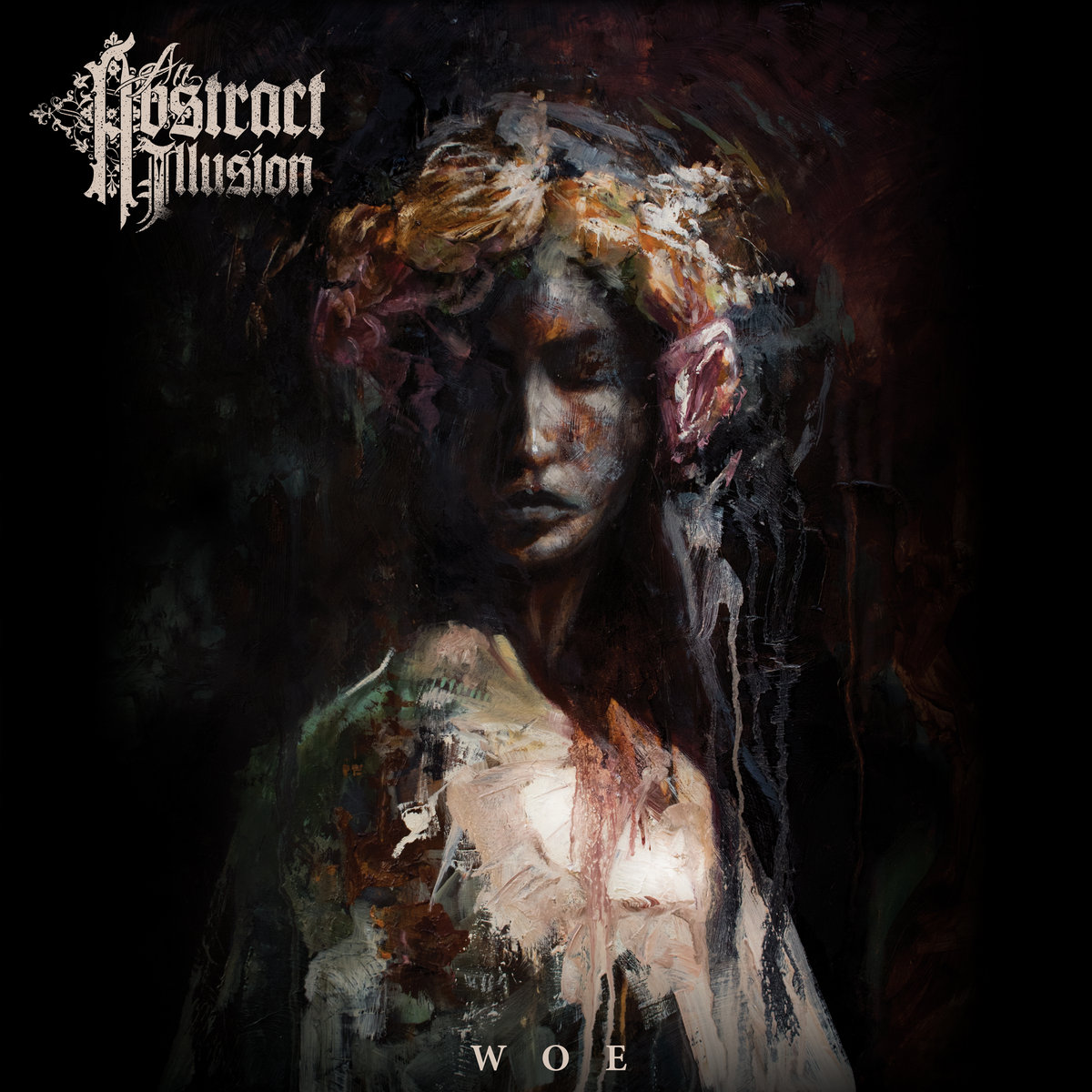 Band: An Abstract Illusion | Album:Woe | Genre: Progressive metal, Melodic death metal | Year: 2022
From: Boden, Sweden | Label: Willowtip
For fans of: Opeth, Edge of Sanity, Cynic
There are a lot of proggy melodic death metal bands from Sweden. Many can run together or simply sound like Opeth clones, but there are some acts that manage to stand out from the crowd. One such band is An Abstract Illusion. In addition to all the genre hallmarks, this band does an excellent job of integrating bits of non-metallic styles to keep their songs fresh and interesting.
Woe, the band's second full-length release, is a massive hourlong piece subdivided into seven more-digestible tracks. The sound palette of this album ranges from archetypal melodeath guitar leads to hints of dark jazz, dashes of electronica, and classic prog flashiness.
The album opens with an eerie, atmospheric synth drone and haunting piano notes. "The Behemoth That Lies Asleep" is a gentle yet ominous opening to this opus. When the guitars finally enter, their tone fits this album's title in a wrenching, melodic passage. Lightly processed vocals strongly reminiscent Paul Masvidal's signature Vocoder lead into "Slaves", this album's first proper song.
Hammering drums, squealing guitars, and hoarse vocals kick this song off with dark urgency. The lead guitar and keyboard parts remain clear above the murky, gurgling death metal backing, and the contrast of growled and clean vocals is balanced wonderfully. In a more atmospheric moment, the bass gets a turn in the spotlight that is followed by some very pretty, delicate piano. As the song enters its second half, this band's Opeth-isms become more evident, though they're neither derivative nor distracting.
"Tear Down This Holy Mountain" starts with calm following the closing guitar solo of "Slaves". Clarinet is deployed smartly in this passage; its reediness imbues the music with a certain spookiness. The composition increases in intensity with the recitation of a spoken-word passage, and soon this song has transformed into a raging storm. There are some strong David Gilmour nods in the guitar solo of this song's first half, and the particular organ tone backing it further underscores the Pink Floyd influence. Electronic elements support a slower movement starting around the song's midpoint. This guitar solo overstays its welcome however and begins to grow tedious by its end, but this is one of relatively few moments of excess on Woe. The song ends strong, though. Vocoded vocals show up yet again, and the momentum of the closing movement is powerful.
An off-kilter guitar line, clean vocals, and stabs of piano open "Prosperity" on a strongly melodic note. There are some rather sweet vocal harmonies deployed as the distorted guitars grow louder and more enveloping. There is a tension between hopefulness and grim distortion that endures the entirety of this song, and it's a wonderful balance that the band strikes.
"Blomsterkrans" is definitely the weakest track on the album. It's not even bad, but this six-minute interlude of Swedish narration over mournful piano and cello could have been cut down to half its length while retaining the intended impact.
What follows is the album's longest song, the 14-minute "In the Heavens Above, You Will Become a Monster". Stampeding drums and blistering guitars open this cut, providing a wonderful contrast to the preceding quietness. This song is full of plenty of changes in rhythm, tempo, and mood; and the performances are fantastic. The soloing is fittingly flashy and dramatic, and the way synth leads are incorporated is great. The song's second half is cleaner and more hopeful, featuring a guest vocalist.
Acoustic guitar and airy synth pads open the closing song, "This Torment Has No End, Only New Beginnings". Once metallic elements return to the music, the guitar line has quite a bit of warmth, though there is an edge of bitterness to it. The song's second half feels as if it loses focus a bit, but the individual elements are strong enough that I'm happy to overlook that.
Woe is a fitting addition to Sweden's already-stellar legacy of progressive death metal. It might not quite be on par with Crimson or Ghost Reveries, but the music here is great. It's intelligent, powerful, artful, and unpredictable.
Score: 84/100