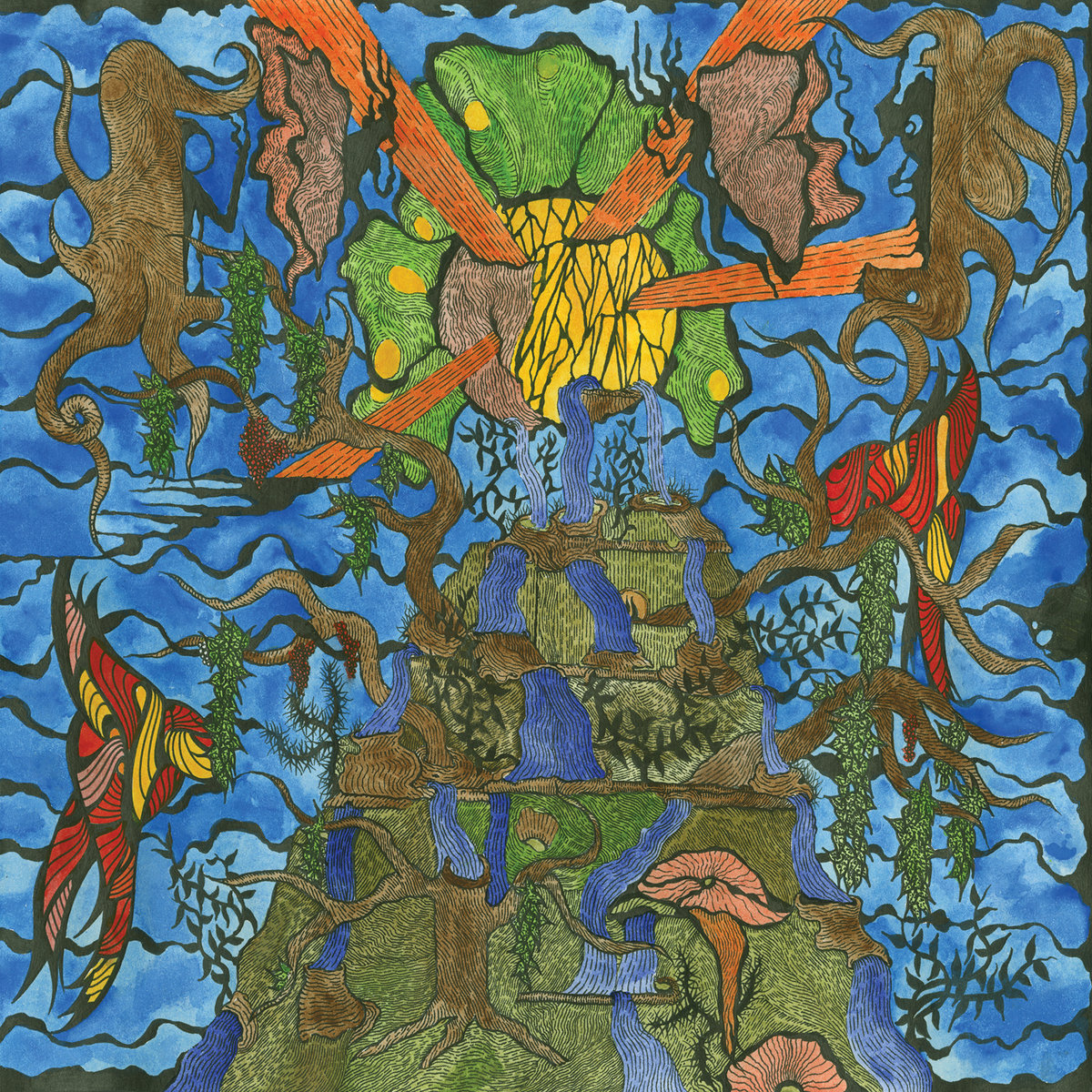 Band: Jordsjø | Band:Pastoralia | Genre: Progressive rock, Progressive folk | Year: 2021
From: Oslo, Norway | Label: Karisma Records
For fans of: Änglagård, early King Crimson, Yes, Jethro Tull
In the early '70s, progressive rock's center of gravity was clearly in the UK, with the Italians having carved out their own distinct niche as well. In the ensuing decades, prog was largely dominated by Brits and Americans, but since the turn of the century, Scandinavia has become a leader in the genre, with acts like Opeth, Wobbler, and Beardfish.
Jordsjø, a Norwegian duo, follows in the path of their spiritual predecessors, Änglagård. Both acts draw heavily from acts like Yes and King Crimson, but distinctly Norse melodies are woven into anAnglo-prog-inspired backdrop. They've been consistently stellar over their career, and 2019's Nattfiolen was one of my personal favorites from that year.
After a brief, scene-setting intro, "Skumring i Karesuando" is the first proper song on Pastorialia. It's replete with lush Mellotron and synthesizer, lilting flute, idyllic acoustic guitar, and murky, creepy electric passages. There's a fantastic little funky clav break before a guitar solo near the end of the song that I wish they would have expanded upon a little more, but even with its brevity, this is a wonderful song.
The next track, "Mellom Mjødurt, Marisko og Søstermarihånd", follows in a similar vein, if a bit slower. Nordic folk and the gentler side of prog are effortlessly married into something that is both soothing, yet creepy and sinister. In this song's final minute, the intensity is cranked up for an impactful conclusion.
Pastoralia's title track is next, and this piece is the first song to fumble, in my opinion. It doesn't stand out in comparison to the two tracks which preceded it, and the structure feels jumbled and unfocused. There are some very strong ideas in here, but the band ping-pongs between musical themes too rapidly to build any significant tension or momentum. It feels like if you took a bunch of 15-second snippets out of a Gentle Giant record and played them all in a row. "Fuglehviskeren", meanwhile, is a brief interlude led by acoustic guitar and some sort of bassy reed instrument, but it does a great job of developing its central theme.
"Beitemark" opens in some rather jazzy territory. That same bass clarinet(?) helps establish a rhythm over which clean guitar and twinkling keys forge a melody. This song suffers from a milder version of the kitchen sink syndrome which plagued "Pastoralia", but it holds together reasonably well by comparison. The individual ideas are strong, and it's not rapidfire hopping. "Vettedans" is another brief folk interlude, but this one sounds like it's straight off Gryphon's debut record.
The 10-minute "Jord III" closes Pastoralia. It begins with a typically-Jordsjø-y passage: Flute and lush keys form a distinctive texture as folk-and-jazz inflected guitars carve out a lead line. After around five minutes of instrumental interplay of varying quality, some quiet narration enters and does serious harm to the song's momentum. This experience felt similar to "Pastoralia" with its cycling of musical ideas, but the spoken word section brought "Jord III" to a screeching halt. Even after the narration ends, this song languishes, barely moving forward at all.
Despite my grousing, this is still a decent album. It's definitely Jordsjø's weakest album to date, but with the reputation and catalog that Jordsjø have cultivated, that's still better than a lot of what you're going to find in the contemporary prog scene. Amid the overlong, unfocused songs, there are some very successful integrations of progressive rock with the folk music of Norway.
Score: 73/100