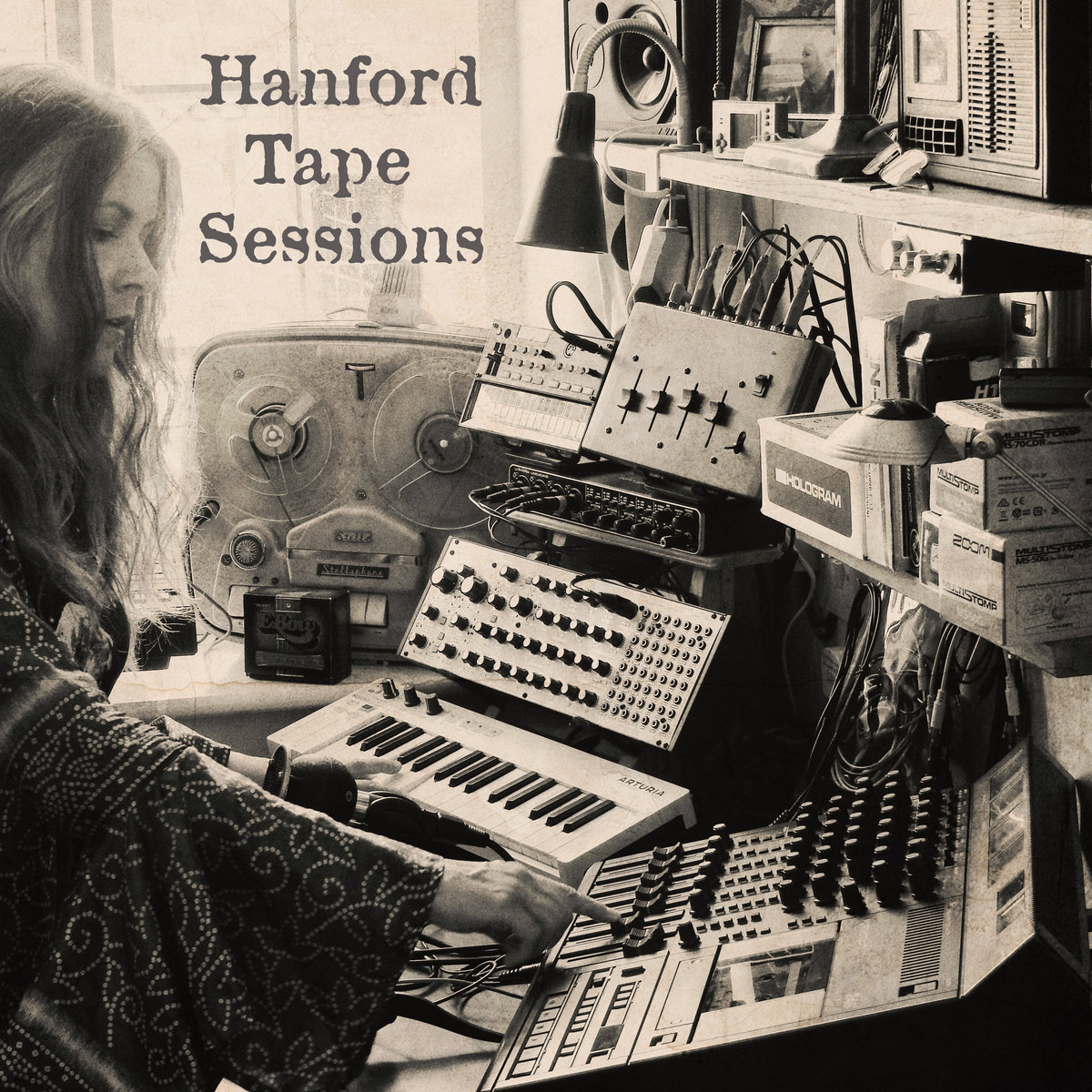 Band: Hanford Flyover | Band:Hanford Tape Sessions | Genre: Progressive rock, Psychedelic rock | Year: 2021
From: UK | Label: Fruits de Mer Records
For fans of: Cheer-Accident, Phideaux, early Pink Floyd
The lockdowns of the last year-and-a-half interrupted many musical acts' touring and recording plans. But at the same time, the sudden forced sedentary setup offered many opportunities to write and record at home. Hanford Tape Sessions is one such of those recordings.
UK-based duo Hanford Flyover recorded all this music on a few portable cassette home recording devices. That technological limitation forced the band to keep things pared-back and straightforward, and the contrast to past releases' lush sounds is obvious. The songs on this album are mostly short and to-the-point, but there are some interesting sonic experiments with satisfying structures.
Hanford Tape Sessions begins with the jangly, late '60s guitars of "Revolve". Echoes of acts like Buffalo Springfield and Jefferson Airplane are immediately evident, but the song structures are more reminiscent of modern prog-pop acts.
"Noise" is my favorite track on the album. It opens with jaunty acoustic guitar and a weird, rubbery synth bleating out an infectious melody. Harmonized vocals add a fantastic, slightly-folky touch, and the bouncy rhythm keeps the song constantly rolling forward. This song treads the line between prog and psychedelia skillfully, including some wonderful, acidic guitar parts.
"Mr. Whetherman" sounds like a hybrid between early Phideaux and late '90s Porcupine Tree. There's a certain weariness to this song which matches the spare arrangement and plaintive keyboards. "Another Sun" again sounds like a Phideaux-Porcupine Tree hybrid, but drawn from different elements. Slow, burbling synths and expansive, echoey vocals make this a satisfying, moody interlude.
The band returns to late '60s garage rock sounds with "Money in the Kettle". It's a simple composition with laid-back, bluesy vibes. Following that is "Today", which opens with spooky, airy folk. That haunted mood carries on as the song slowly builds up. Synth pads add fullness to the guitar-and-hand-drums arrangement, and the closing synth solo fits in perfectly.
Hanford Tape Sessions ends on a pair of instrumentals. "Shortwave" is clearly influenced by acts like Tangerine Dream and John Carpenter. Sequenced synthesizers and cosmic textures are the focus. "Sunrise", meanwhile, sounds like something Pink Floyd might have recorded in 1969. It's another slow, spacey composition intercut with jazzy, psychedelic guitar noodling. Though enjoyable, these two instrumental cuts feel more like bonus tracks than an integral part of the album.
Hanford Tape Sessions has a warm, homemade quality about it, but at the same time, it manages to feel polished and professional without being sterile. There is the occasional hiccup here and there, but on the whole, this album is a fun, engaging blend of psych, prog, pop, and folk.
Score: 80/100