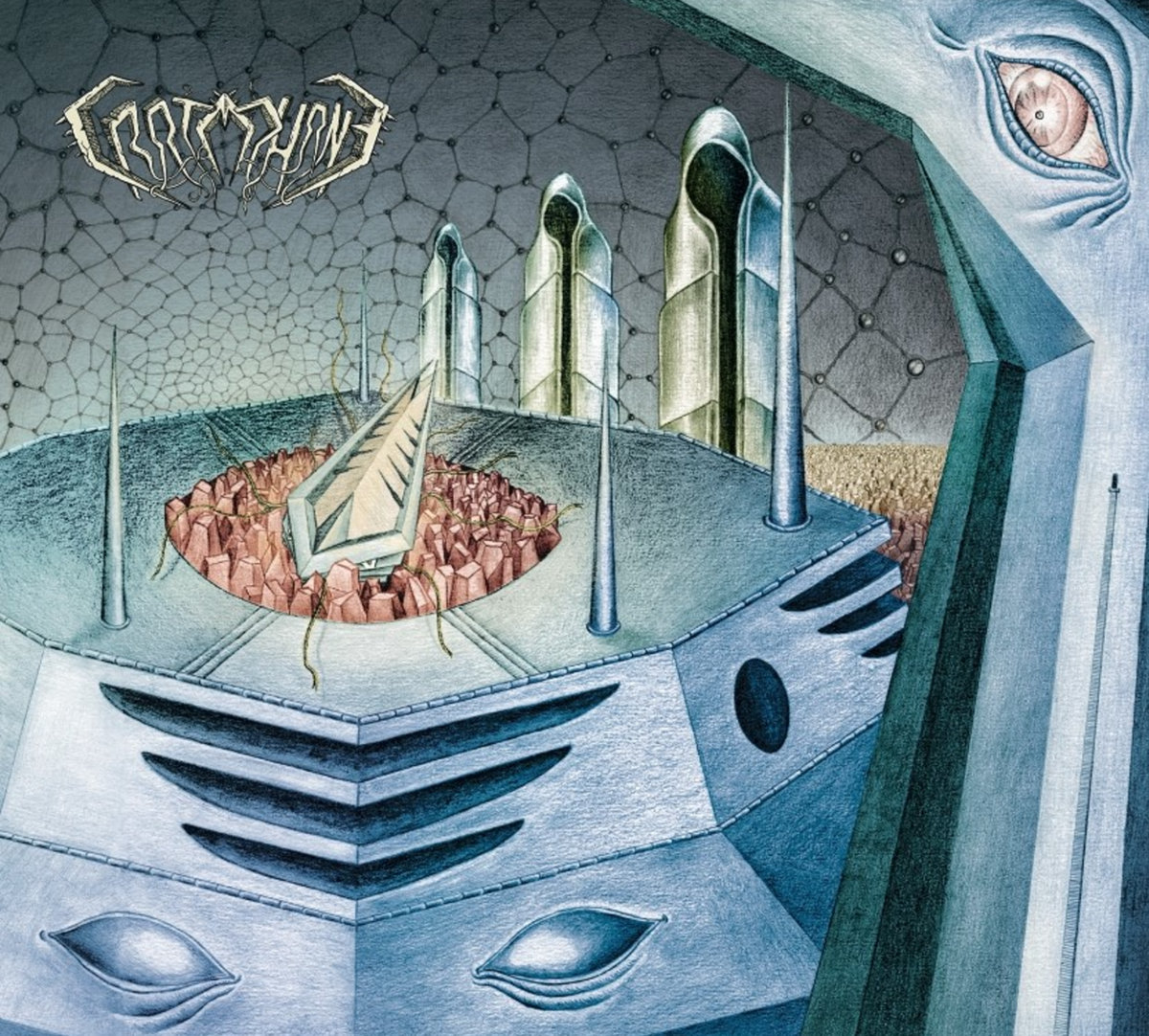 Band: Cratophane | Album: Cratophane | Genre: Zeuhl, RIO, Progressive rock | Year: 2022
From: France | Label: Baboon Fish Label
For fans of: PoiL, Magma, Elder
One of the great things about the decentralization of the music industry has been the ability of niche record labels to proliferate. As evidenced by the minuscule amount of good zeuhl from the 1980s, if you played an unpopular genre of music, it was tough to get your recordings a proper release. Now, though, I can name several labels that either specialize in or put out a significant amount of zeuhl. Soleil Zeuhl is the oldest of these, founded in 1999. More recent ones include Dur et Doux, Guerssen (primarily doing reissues of obscure past releases), and today's focus, Baboon Fish.
Baboon Fish Label is a French zeuhl label that, lately, has averaged about one release a year. What this label lacks in quantity, they make up for in quality. They released an album by Nebulous Sun last year, which made it onto my year-end list; and I also am quite fond of their 2017 release from The Orvalians. The most recent release from this label is the self-titled debut from self-described "angular rock" band Cratophane. That "angular" label describes a lot of what Baboon Fish specializes in, and it's especially fitting for this experimental instrumental act.
After a brief introduction consisting of quiet, whirring drones, "Amer Béton" opens with a powerful, jagged riff. There's a certain mechanical, robotic nature to this opening passage that evokes the bizarre whammy pedal effects of Tom Morello; and this is intercut with rolling, tumbling, noisy arpeggi. After a couple minutes, the song moves into a strongly Üdü Ẁüdü-flavored direction. There's a pounding, lightly funky bassline supporting otherworldly synth passages. As this sprawling piece progresses into its second half, the pace slows down, and it begins to feel grander and more cinematic.
"Arzach" has a slow, cosmic introduction. It shares some DNA with certain stoner or doom acts I've heard, but the textures and scales in use here are subtler and artsier. The band has described this album as a soundtrack for a graphic novel, and I absolutely get those soundtrack vibes throughout this release. By this song's midpoint, the doom elements have only become more obvious, with huge, slow, looming walls of guitar dominating the sound.
The cosmic sounds continue on "Negalyod". The main riff builds and repeats a few times, placing emphasis on the various audio effects, before descending into an indistinct, noisy maelstrom for a few measures. Jazz elements pop up near the song's middle, and this passage could almost be described as "upbeat." The song's closing segment also includes some Spanish flavors in the guitarwork, which is a nice bit of contrast.
"Omega Baron" features some fingerprints from '90s alt-rock in its opening passage, and its closing two minutes feature some of the most strikingly-irregular riffs on the whole album. "Psychopompes" meanwhile, leans heavily into noise-rock influences. Doom metal again crops up, albeit with the rhythm.
Cratophane ends with "Vuzz", another metal-fueled, high-energy piece. Bass gets to take the spotlight throughout much of this song, and the weird effects on it add a lot.
Cratophane's debut album is a pretty strong release. It isn't without its flaws–like many instrumental records, a number of songs run too long–but none of them are fatal mistakes. The playing is tight and technical, and the band successfully keeps the album's intensity quite high. There are tons of cool, inventive riffs, and Cratophane definitely acts as a solid soundtrack.
Score: 79/100