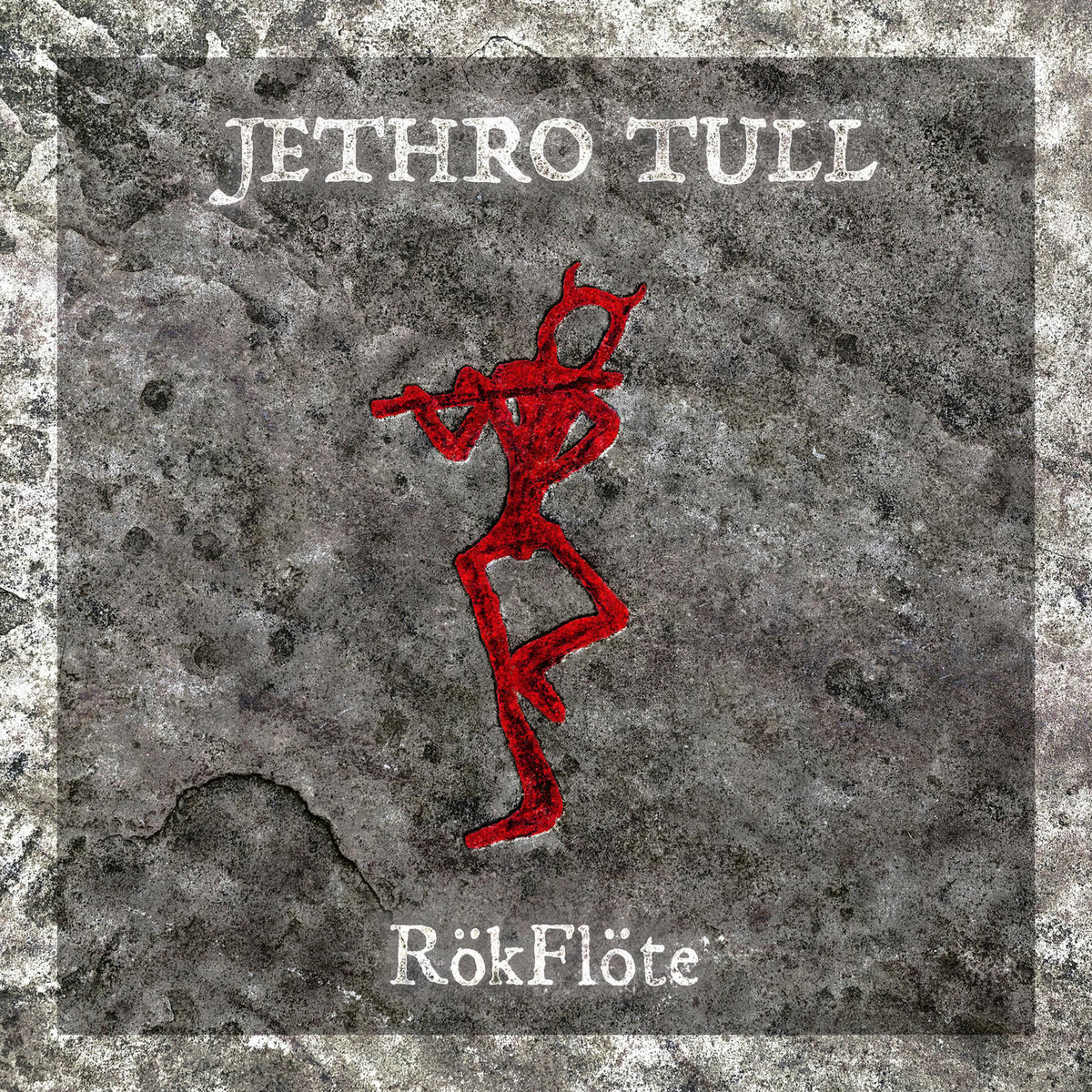 Band: Jethro Tull | Album: RökFlöte | Genre: Progressive rock, Hard rock | Year: 2023
From: Luton, UK | Label: InsideOut Music
A little over a year after their unimpressive return on The Zealot Gene, Jethro Tull is back with another record, RökFlöte. For this record, Ian Anderson stated he drew inspiration from Norse mythology, and the word "Ragnarök" is where he got the idea for this album's title. Each of the twelve songs on this album is based off a character or concept from Norse mythology.
Going into this, I did my best to keep an open mind. Yes, I'd found The Zealot Gene unnecessary, disappointing, and soulless; but Tull has bounced back from bad records before! Minstrel in the Gallery followed the unfocused hodgepodge of WarChild, and Roots to Branches came after the tepid blues rock of Catfish Rising (and their middling '80s hard rock). Martin Barre continues to be absent from the band, so I tried to calibrate my expectations for the guitarwork accordingly.
"Voluspo" opens with heavy breathing and a female voice narrating something in Old Norse. After about a minute of that, the music is rather pleasant and folky. The synth tone is dated, and the guitar playing is generic, but the underlying composition isn't bad. Eventually, it shifts to a hard-rocking, plodding riff that suits the lyrical topic of ice giants.
The flute and electric piano intro of "Ginnungagap" is quite enjoyable, despite the heavy-handed and dull guitar. Anderson's flute playing is on-point, though his voice is somewhat weak. It's more narration than singing, but it's not bad. Following this pair of heavier songs, "Allfather" has a lighter, sprightly feel. It's actually somewhat fun, and it sounds like something off Dot Com.
"The Feathered Consort" has a promising intro, but the verse is weak. The synth tone isn't terrible for once, but the melody is unnatural, and there's nothing to grab onto.
Hints of the blues are evident in the verses of "Hammer on Hammer". It's a slow-moving, tense piece that gradually builds in intensity. It sounds like the band actually feels something here, which makes it one of the strongest cuts on RökFlöte.
"Wolf Unchained" tries to be menacing, but like many other cuts, it's hamstrung by regrettable synth tones, nondescript guitar playing, and iffy mixing. There are some good ideas here, and I think the band could have pulled this off in many of their prior incarnations with a bit of workshopping. But the fact that this is just Ian Anderson's solo band rebranded as Jethro Tull gives me the sense that this may not be the most collaborative effort. (That, and Anderson is–by his own admission–difficult to work with with a bit of an egoistic streak. I don't think it's a coincidence that the Tull album with the most prominent bass (Stormwatch) is the one where he played most of the bass.)
Acoustic guitar, chimes, and flute give "The Perfect One" an idyllic opening, and the verse reminds me of some of the better moments off The Broadsword and the Beast. It's passable hard rock sorta-balladry, but there are better examples of this out there.
"Trickster (And the Mistletoe)" is the best synthesis of folk and hard rock on this album. I could easily imagine the main riff on Songs from the Wood or in a toned-down form on their Christmas album. The verse is spotty, but it's still strong enough to make this my favorite song on the album. After that great cut, "Cornucopia" is a sleepy, folky instrumental that doesn't do much for me.
The tense opening flute line of "The Navigators" is robbed of any artfulness by the unsubtle guitar line. Maybe a better tone or better mixing could have fixed it, but I'm not sure. Just something about it strikes me as so bland. It really makes me miss Barre's unconventional style. That issue aside, this is one of the stronger compositions on the album. It's decent, kinda-proggy hard rock that keeps things interesting.
"Guardian's Watch" has a jaunty air to its opening, and the verse isn't bad, either. It's lush hard rock that's on the decent side of middling, but don't go out of your way to hear it. RökFlöte ends with "Ithavoll". The narrator from "Voluspo" returns, and it's a decent bookend.
RökFlöte is an improvement over The Zealot Gene. It's passable hard rock with some prog and folk influences, but this wouldn't be getting any attention if it weren't for the Jethro Tull name attached to it. And I suppose that's what I find so frustrating about all this. This is a band well past their prime putting out just-okay music, and I'm reasonably confident this review will wind up getting far more traffic than most other albums I cover, many of which I think deserve more attention than this unimpressive output. (My Zealot Gene review is the second-most-read album review on this site at time of writing, behind my Ummon review.)
This album is fine. It's not bad. It's on the left end of the bell curve of Tull albums, but it's still in the fat part of the curve.
Score: 61/100