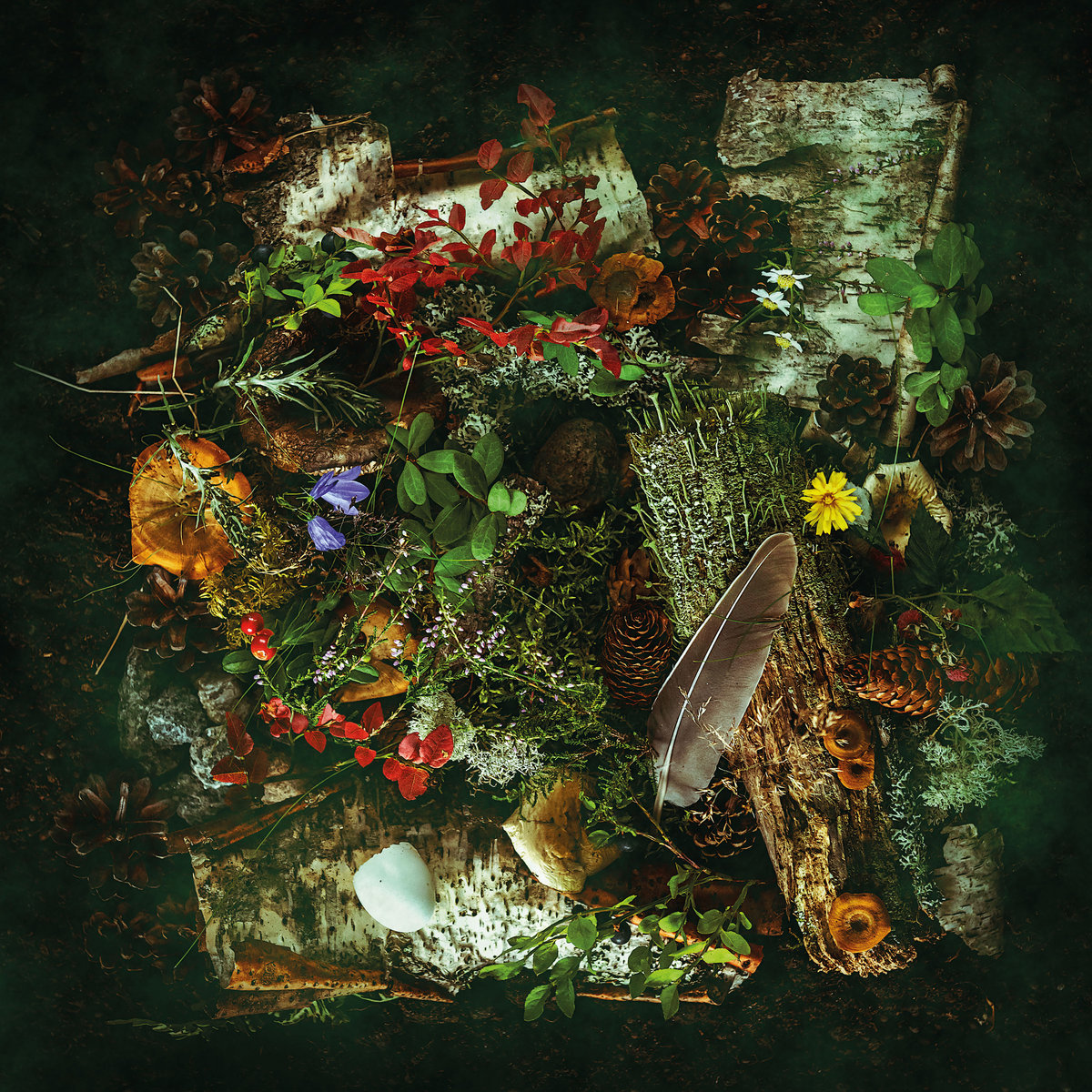 Band: Agusa | Album: En annan värld | Genre: Progressive rock | Bandcamp
This instrumental Swedish act does a great job of weaving themes and ideas together into a coherent, engaging whole. The first of these two epics draws noticeably from the rich jazziness of Camel, and there's an engaging blues jam which hearkens back to Pink Floyd's Atom Heart Mother era output. The second song starts as a slow organ jam, again reminiscent of early Pink Floyd. Swedish folk motifs are woven in artfully, and the whole listen is quite satisfying.
Score: 80/100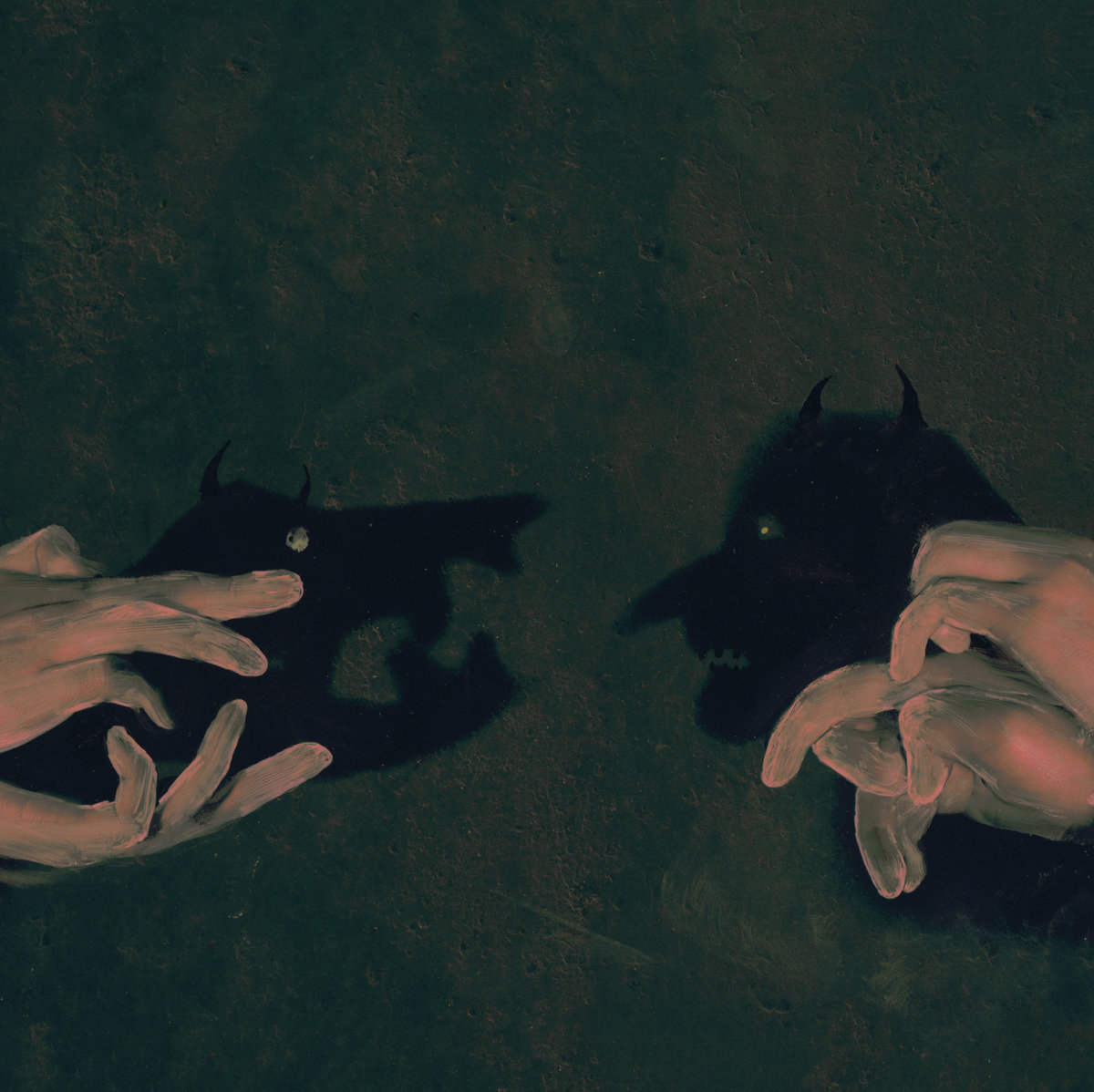 Band: A Formal Horse | Album: Meat Mallet | Genre: Progressive rock, Avant-prog | Bandcamp
The sophomore album from this English act has plenty of strange musical passages and striking vocals. Progressive metal influences are obvious in the powerful, hard-hitting riffs. Many of these songs have a sense of impending doom to them, with their vague lyrics and aggressive atmospheres. Despite the many unorthodox riffs, strange word choices (look no further than the song "I'm a Lasagne"), and overall unpredictability, I don't think this album would be off-putting for someone new to this style of music. The band clearly has a good ear for catchy hooks and surprising twists that keep the listener invested.
Score: 84/100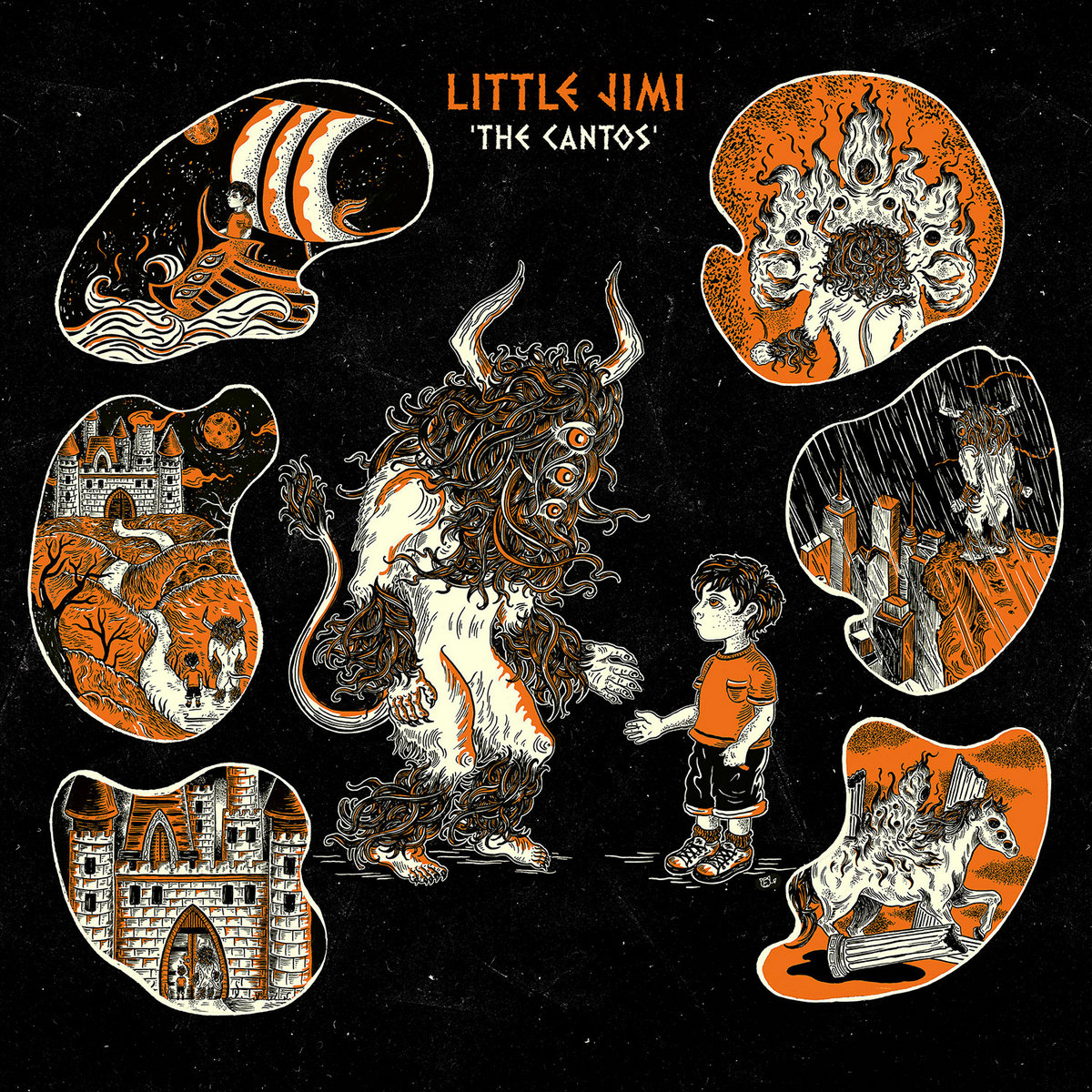 Band: Little Jimi | Album: The Cantos | Genre: Progressive rock, Post-rock | Bandcamp
The Cantos is a solid, dark, fuzzy album, and it's a strong debut from this French act. Stoner rock elements are woven into prog-rock song structures, and vague-yet-emotional guitar riffs effectively build to engaging climaxes. The opening and closing songs are unquestionably the strongest on the record, and some of the songs in the middle can drag a bit. Overall, though, this is a well-crafted debut.
Score: 75/10
Band: Moriya | Album: Atma | Genre: Post-metal, Doom metal | Bandcamp
This Russian act draws heavily from Buddhist imagery in their cover art, song titles, and the deployment of exotic percussion. (All this leads me to guess they're either from Tuva, Buryatia, or Kalmykia; but nowhere gives a more specific place of origin than "Russia.") Throat singing makes a few appearances, and much like fellow Siberian rockers Yat-Kha, they recognized the similarities to Western metal vocals. It makes for a distinct atmosphere, but it feels like a natural pairing nonetheless. The riffs are slow, sludgy, and impressionistic. This environment of swirling guitars and Tibetan adornments makes for one of the most unique metal releases this year.
Score: 74/100
Band: Nebulous Sun | Album: First Tale | Genre: Zeuhl, Progressive rock | Bandcamp
This is a solid, enjoyable piece of very Magma-ish zeuhl. It's got plenty of weird rhythms and textures, and it also draws from RIO pretty heavily at points. Violin is deployed creatively, and I like the forward and aggressive nature of the bass. That said, this is all music I've heard before from other bands. I like it, and I'm sure I'll revisit this album every now and then, but it doesn't rise to the level of anything particularly noteworthy.
Score: 72/100
Band: WEEED | Album: Do You Fall | Genre: Psychedelic rock, Psychedelic folk | Bandcamp
WEEED is not a band I necessarily associate with contemplative folk. They've certainly got their folk influences, and their excursions into krautrock have demonstrated an ability to craft meditative songs. Do You Fall is mostly acoustic, and with the exception of the two 10-plus minute songs, it's mostly quite direct. The sounds are spacey and drifting, and the moments when the band veers off into extended jams are some of the best in their discography. This gentler sound suits WEEED quite well, and the blend of early-Floydian psychedelia, krautrock, post-rock, and psychedelic folk makes for an excellent record for a lazy, rainy day when you just want to chill out and be mellow.
Score: 83/100