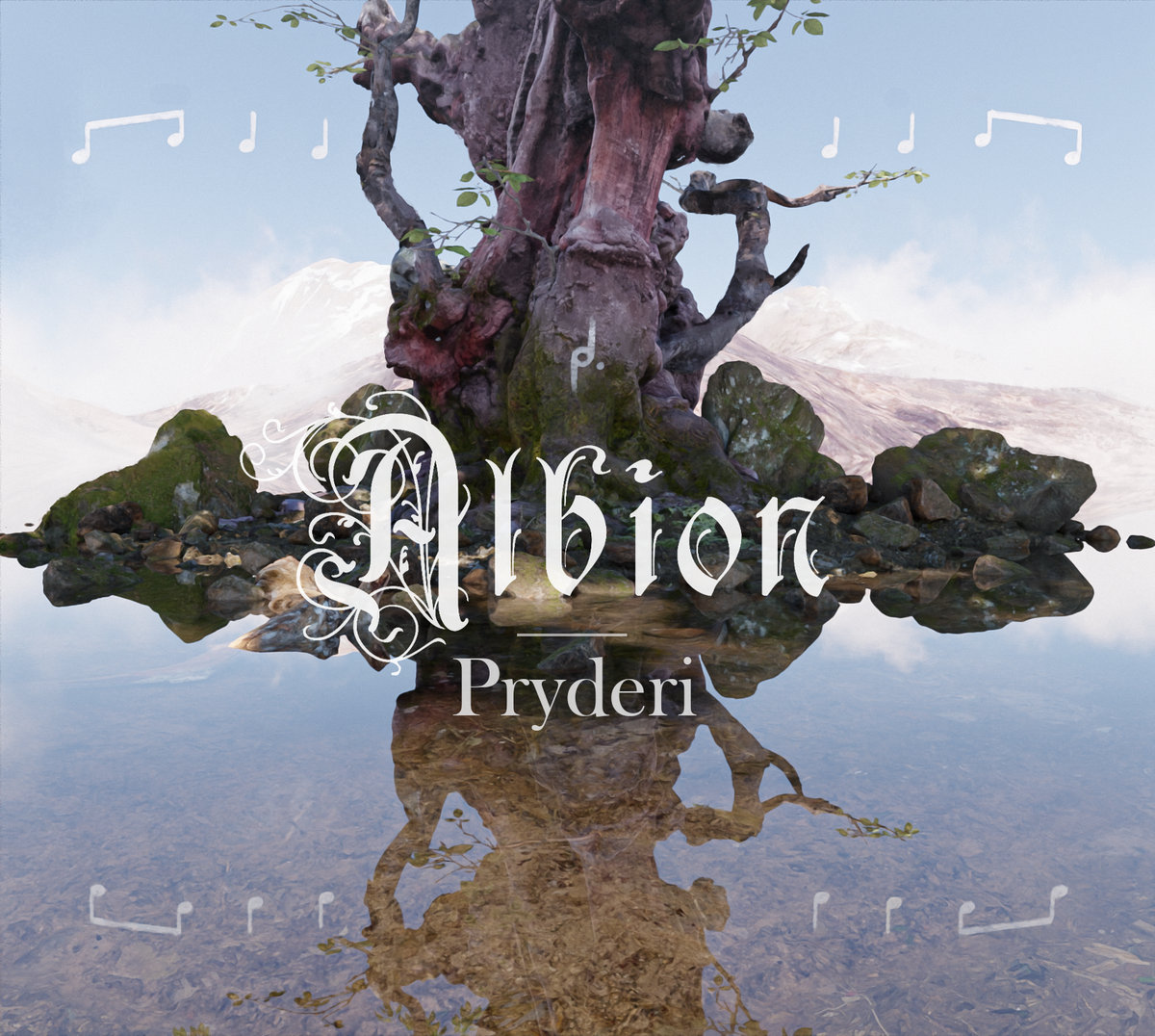 Band: Albion | Album:Pryderi | Genre: Progressive metal, Progressive rock | Bandcamp
Albion is the latest in a long line of acts that take the very English genre of progressive rock and make it sound even more English, with a significant injection of folk. Think of bands like (mid-to-late '70s) Jethro Tull and Gryphon. This quartet is quite a bit heavier and more bombastic than any of that first wave of prog-folk-rock acts. There are some neat ideas on this EP, but there's also just a lot of stuff that sounds like it's been done before. A lot of this is power metal-based, and I will admit, that's not my favorite metal subgenre. If you're into some of the more fun-time, corny folk metal acts out there, you might enjoy this.
Score: 62/100
Band: The Dark Monarchy | Album: All Roads Lead to Rome | Genre: Progressive metal, Power metal | Bandcamp
This album has flashes of brilliance, but it never is able to maintain it for too long. The cheese factor on this album is incredibly high, and most of the songs run together into an unidentifiable mush. The opening track, "I Am Lucifer", is especially strong, but there isn't enough here to have this record go on for 45 minutes.
Score: 60/100
Continue reading

"Odds & Ends – August 2, 2021"