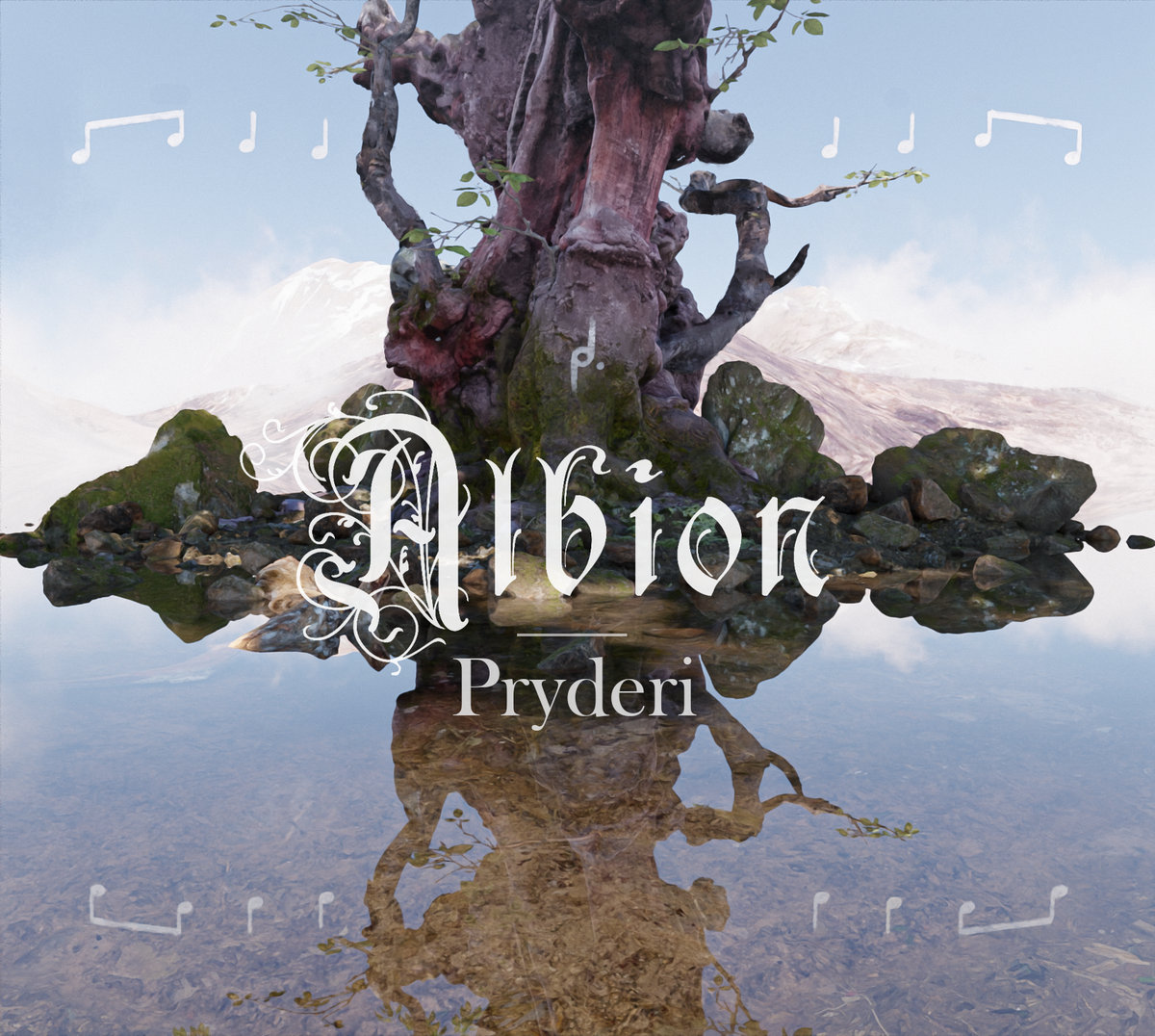 Band: Albion | Album:Pryderi | Genre: Progressive metal, Progressive rock | Bandcamp
Albion is the latest in a long line of acts that take the very English genre of progressive rock and make it sound even more English, with a significant injection of folk. Think of bands like (mid-to-late '70s) Jethro Tull and Gryphon. This quartet is quite a bit heavier and more bombastic than any of that first wave of prog-folk-rock acts. There are some neat ideas on this EP, but there's also just a lot of stuff that sounds like it's been done before. A lot of this is power metal-based, and I will admit, that's not my favorite metal subgenre. If you're into some of the more fun-time, corny folk metal acts out there, you might enjoy this.
Score: 62/100
Band: The Dark Monarchy | Album: All Roads Lead to Rome | Genre: Progressive metal, Power metal | Bandcamp
This album has flashes of brilliance, but it never is able to maintain it for too long. The cheese factor on this album is incredibly high, and most of the songs run together into an unidentifiable mush. The opening track, "I Am Lucifer", is especially strong, but there isn't enough here to have this record go on for 45 minutes.
Score: 60/100
Band: Lore City | Album: Participation Mystique | Genre: Post-rock | Bandcamp
The latest release from Portland art rock duo Lore City is an improvement over its predecessor, but it still falls victim to similar traps. The songwriting is better-focused on this release, and there are some more immediate melodies. Each song is still based around a meditation on one musical idea, and not every idea is strong enough to support a full song. There's something to like here, for sure, but this often feels more like a film score than a proper album.
Score: 64/100
Bands: Merlin & Wizzerd | Album: Turned to Stone Chapter III: Wizzerd vs. Merlin | Genre: Heavy psych, Progressive rock, Stoner metal | Bandcamp
The same curators who brought the fantastic Howling Giant/Sergeant Thunderhoof split last year are serving up another collaboration of proggy stoner goodness. Wizzerd's opus is the more tonally consistent of the two. It meditates on galactic riffs and interstellar textures paired with a solid understanding of what makes a good groove. It evolves gradually over its 19-minute runtime. There are no major structural left turns or surprising inclusions, but it's a damn enjoyable slab of psychedelia. Merlin, on the other hand, fully embrace bizarre left turns in "Merlin's Bizarre Adventure". The first six minutes are pure stoner doom, in a movement titled "Stoner Doom". The lyrics are a sarcastic takedown of the stoner doom aesthetic which proclaims "Stoner doom must die" in its chorus. After that, Merlin dives headlong into energetic, danceable funk, cut through with languid, post-metal guitars. After delving into psychedelic blues for a moment, the band goes for unabashedly synthy nu-disco territory. The track closes on the dramatic, late-'60s-Floydian "Atom Heart Merlin Suite", which resembles something off A Saucerful of Secrets or Ummagumma more than Atom Heart Mother. I'm not going to pretend this 22 minute behemoth makes any narrative or structural sense, but I can't help but love it.
Score: 83/100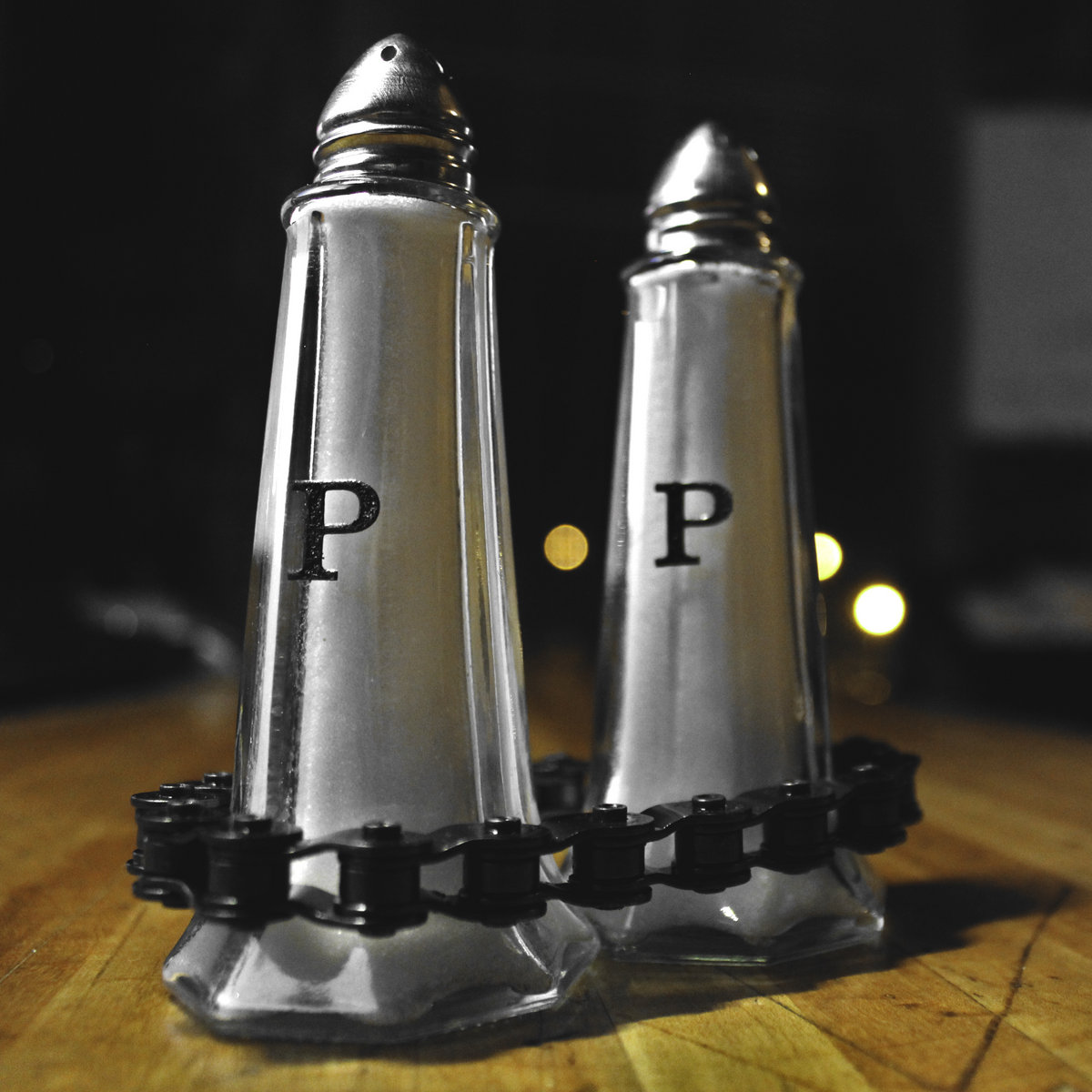 Artist: Pete Peterson | Album: Synchronized Seasoning | Genre: Progressive metal, Post-metal | Bandcamp
This album is full of chunky sludge riffs, unorthodox melodies, and some truly impressive instrumental flashiness. It manages to maintain a surprisingly fun, groovy feel for most of its length. Though not that stylistically similar, the general vibe of this album reminds me a lot of Devin Townsend's work. Some of the songs run a little long for me, but beyond that, I can't find any major sins with this release.
Score: 77/100
Band: Thy Catafalque | Album: Vadak | Genre: Avant-garde metal | Bandcamp
Thy Catafalque's 2020 release, Naiv, was my #2 album of last year. It's a daring mixture of experimental metal, electronic elements, and Hungarian folk music. Vadak, their latest release, follows in a similar vein. It isn't quite so terse as its predecessor, clocking in at over an hour. It manages to be even more diverse, and the Hungarian folk influences are more pronounced. Parts of the second half of Vadak do drag at moments, though the 12-minute title track is an absolute masterpiece. 
Score: 81/100