Band: Call Me Ishmael | Album: Cosmic Travellers | Genre: Progressive folk, English folk | Bandcamp
This is some pretty enjoyable prog-folk, with a very heavy emphasis on the folk part. I'm not an expert in the folk music of the British Isles, but when I think of "English folk music," something not too far off from this pops into my mind. Mixed into that, though, are smart, inventive structures and melodies. And aside from a rather regrettable synth-brass tone on one track, the tonal choices are pleasant. This album does feature the eight-millionth version of "The Unquiet Grave," though, and this band doesn't bring anything new to the table there.
Score: 75/100
Artist: Paul Gunn | Album: The Ludwig Suite | Genre: Progressive rock | Bandcamp
This is a lovely little EP. The music incorporates bits of jazz and classical music, and Gunn has a distinctive voice. I get echoes of acts like Gentle Giant, Bubu, and Magma throughout, and I appreciate that this release doesn't try to do too much. It's 15 minutes of thoughtful progressive rock that focuses on a few strong ideas. Most of this release is instrumental, but those cuts maintain a strong sense of purpose while weaving together diverse influences
Score: 81/100
Band: National Diet | Album: The Noon Hour | Genre: Progressive rock | Bandcamp
This Portland-based band plays a high-energy, noisy variety of progressive rock that strongly evokes acts like The Mars Volta and even avant-prog bands like 5uu's, while also remaining clearly distinct. Strains of alt-rock and psychedelia are artfully woven into the complex compositions on this album, and the whole album is a very enjoyable experience.
Score: 83/100
Band: Nís | Album: Foehn | Genre: Progressive rock, Progressive metal | Bandcamp
Nís (pronounced neesh) is a Hungarian act that heavily channels Tool, especially in the vocal style. It's melodic, proggy alt-metal with vocals that are powerful yet often oddly deadpan. It gets sludgier than Tool, though, frequently featuring unclean vocals alongside nasty, complex riffs and rhythms. Overall, however, Nís doesn't offer much new. It's enjoyable enough, but it's far from unique.
Score: 70/100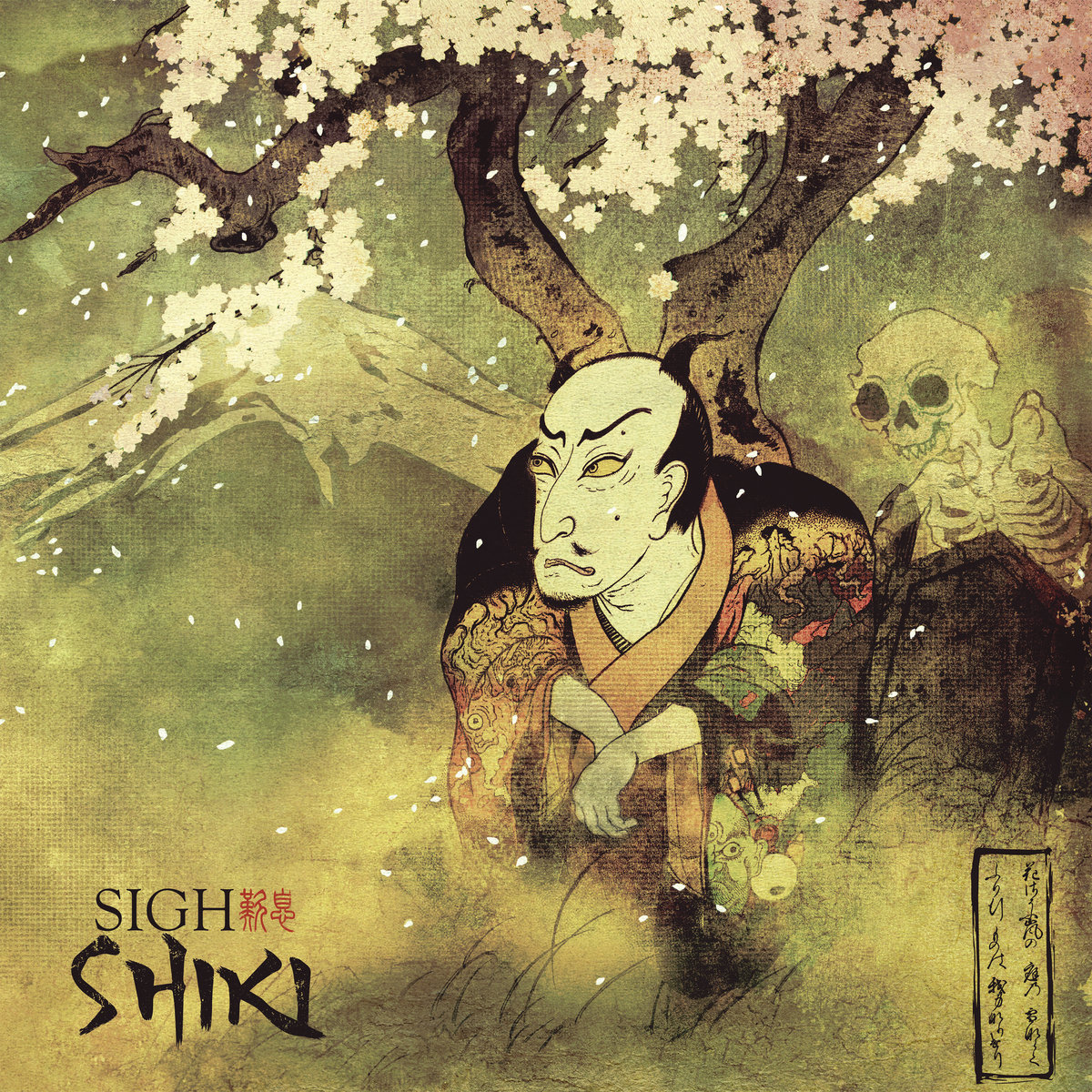 Band: Sigh | Album: Shiki | Genre: Progressive metal | Bandcamp
Japanese prog metal stalwarts Sigh are back with their twelfth full-length release. It hits all of the expected beats from this band–scouring black metal, swirling organ, and the occasional bit of Japanese music. It's an overall enjoyable release, but it doesn't really do much to stand out in their discography. If you like Sigh, you'll probably like this album.
Score: 74/100
Artist: Kevin Wulf | Album: Dorilton | Genre: Progressive rock | Bandcamp
The second album of the year from songwriter Kevin Wulf, Dorilton is a unique experience. Wulf handles most aspects of the music here–guitar, drums, bass, and vocals–but he's joined by a trio of saxophonists that lend this album a distinct character. The saxes add a great amount of depth and texture, ranging from the warmth of "Flowers" to the sinister growl in "Wally" to the jazzy weirdness of "Soil". There are ample doses of folk, country and Americana flavors on this record, and it all comes together in an amazingly cohesive way. Some songs are a bit longer than they need to be, but that's a minor flaw overall.
Score: 84/100